MWL (Wagha Town) organizes lectures on Holy Quran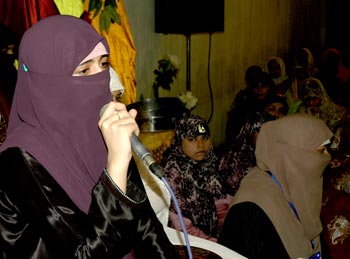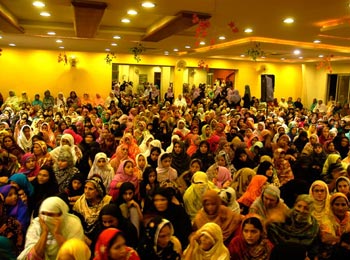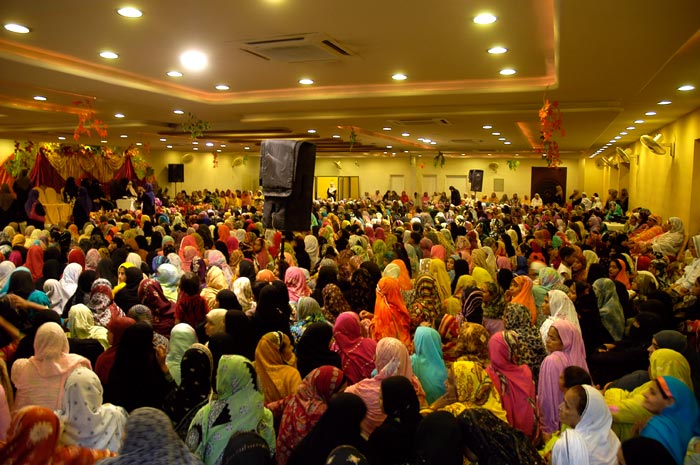 Attended by hundreds of women, Minhaj-ul-Quran Women League (MWL), Wagha Town, organized lectures on the Holy Quran for five consecutive days starting from August 10 in Rahmat Shaadi Hall. Ms Ayesha Shabbir, Ms Kalsoom Tariq and Ms Irshad Iqbal delivered thought-provoking lectures on various topics.
The concluding session of five-day long series of lectures on the Holy Quran was held on August 14, which was attended by Secretary General of MWL, Ms Sumaira Rafaqat. The proceedings of the program got underway with the recitation from the Holy Quran followed by Naat.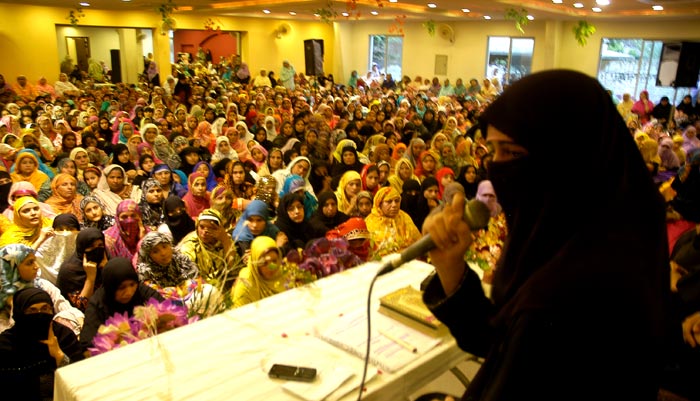 Speaking on the occasion, Ms Sumaira Rafaqat congratulated the Wagha Town chapter of MWL on the conduct of such a wonderful program. Referring to a Hadith, she said that there is a saying of the Holy Prophet (SAW) that fast and the Holy Quran would intercede for man on the Day of Judgment. The fast would say: O my Lord! I kept this person from eating (drinking) and (other) cardinal desires. So accept my intercession for this person. The Holy Quran would say: O my Lord! I kept this person awake during night. So accept my mediation for him. The Holy Prophet (SAW) said: the intercession of both would be accepted.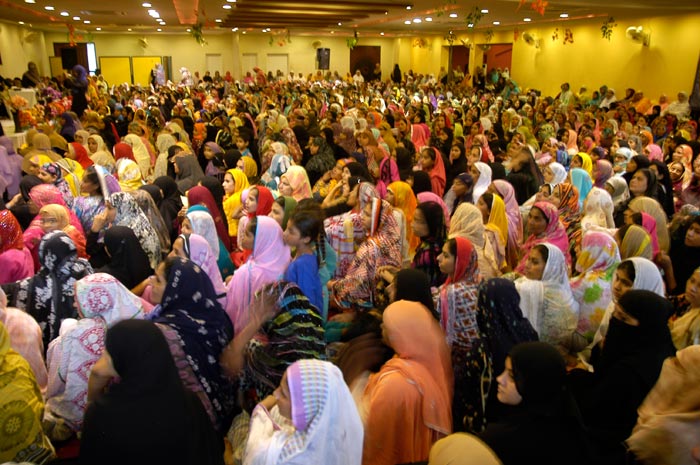 Secretary General of Women League said that MQI is implementing the message of the Holy Quran and this, she said, is the Quranic message of peace, harmony and interfaith dialogue. She said that Shaykh-ul-Islam Dr Muhammad Tahir-ul-Qadri is spreading this message of the Holy Quran through public awareness campaign in the world. She regretted that corruption has become name of the game in the country and we are not loyal even to ourselves. Fraud and deceit, she opined, have become the defining traits. In such dire circumstances, she held that we could not steer out of unchartered waters without understating the Holy Quran and following the ideal life of the Holy Prophet (SAW). She said that Shaykh-ul-Islam Dr Muhammad Tahir-ul-Qadri is busy spreading real teachings of Islam in the world.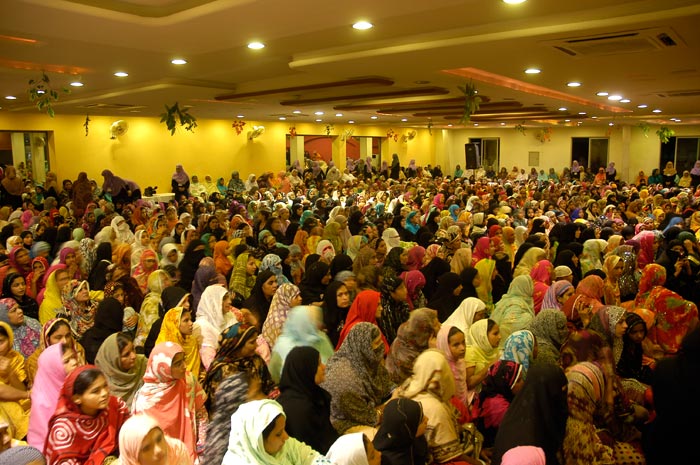 In the end, shields were distributed among the office bearers of MWL Wagha Town. Those who received the shields included Ms Qurat ul Aain Fatima, Ms Hafiza Rukhsana Aslam, Ms Sana Hafiz, Ms Asma Saghir, Ms Raheela Shahid Mahmood, Ms Ayesha Imtiaz and Ms Saadia Aslam. The Secretary General of MWL congratulated the shield holders and appreciated the hard work and zeal and zest with which they organized the huge event. One ticket for Umra was also given through lucky draw. The program ended with Dua of Ms Sumaira Rafaqat.