Free anti-dengue medical camp held in Minhaj College for Women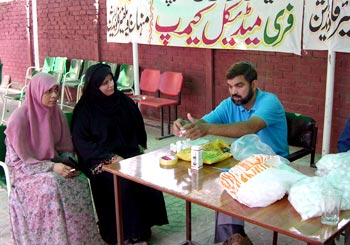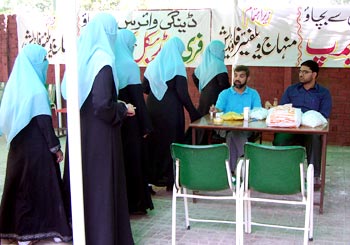 On September 26, 2011, Minhaj Welfare Foundation organized a medical camp in Minhaj College for Women in Township, Lahore, to raise awareness for prevention of dengue virus. The anti-dengue drive was launched by MWF in a camp held in central secretariat of MQI in Lahore in which patients were given free quality medicines imported from Germany. The camp started its operations at 11 a.m. in which 15oo students, teachers and general public were educated about the precautionary measures against dengue and free medicines were also distributed on the occasion.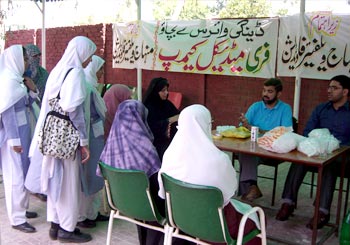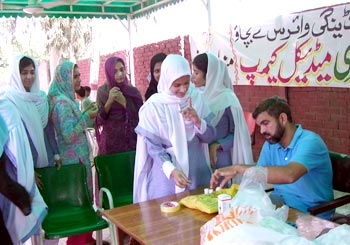 Speaking on the occasion, coordinator of campaign, Khurram Shahzad, said that MWF started a campaign of holding three medical camps in educational institutions. He said that 27 more camps were in the pipeline. Mr. Hassan Zaheer and Qashir Rafique, former director of Minhaj Productions were also present on the occasion.