World community holds Dr Tahir-ul-Qadri in high esteem: Canadian High Commissioner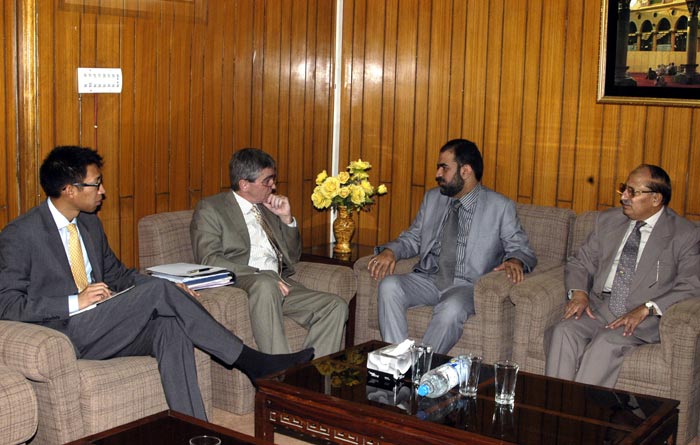 Ross Hynes, Canadian Higher Commissioner to Pakistan, held a meeting with Dr Raheeq Ahmad Abbasi, Secretary General of Minhaj-ul-Quran International, in the central secretariat of MQI in Lahore today. The High Commissioner was accompanied by Mr. Andrew Ng, second secretary for political affairs. Brig. (r) Iqbal Ahmad Khan; Naib Ameer-e-Tehreek, Sheikh Zahid Fayyaz; senior deputy Secretary General, Muhammad Mustafa (G.M. Malik); Principal Secretary to Patron in Chief Shaykh-ul-Islam Dr. Muhammad Tahir-ul-Qadri, Raja Jamil Ajmal; Director of Foreign Affairs, Brig. (r) Dr Obaidullah Ranjha, and Qazi Faiz-ul-Islam were also present on the occasion.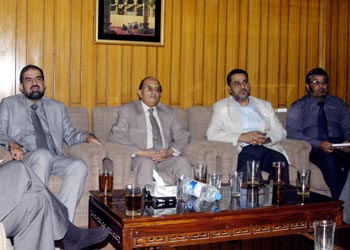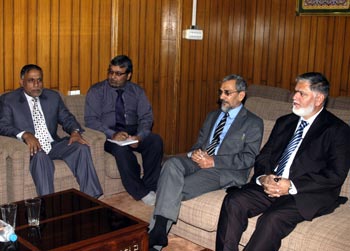 H.E. Ross Hyness appreciated the result-oriented services of Shaykh-ul-Islam Dr Muhammad Tahir-ul-Qadri for the cause of global peace, interfaith harmony, elimination of terrorism, extremism, attitudes of intolerance and immoderation. He said that the world community held his contributions in high esteem. The struggle of MQI for the establishment of global peace would surely prove to be of historic significance, he added.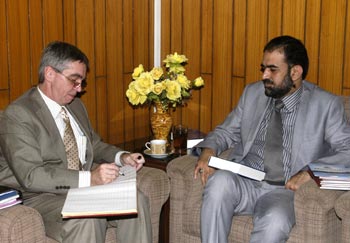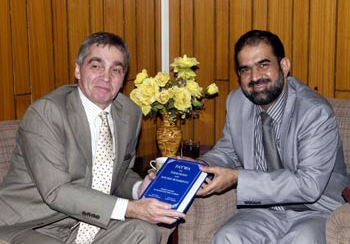 The Canadian High Commissioner said that the consultative status conferred on Minhaj-ul-Quran International by ECOSO, a UN body, represented an acknowledgment of its multidimensional efforts for peace and interfaith harmony in the world. This is an honour on which MQI deserves felicitations. The High Commissioner visited various directorates and departments of MQI. Dr Raheeq Ahmad Abbasi briefed the respected guests about the working of these directorates. Dr Abbasi said that majority of the Muslims were peace-loving but silent and it were a handful of terrorists who wanted to impose their bigoted agenda on the people.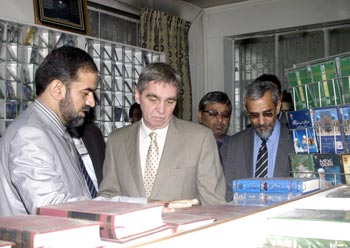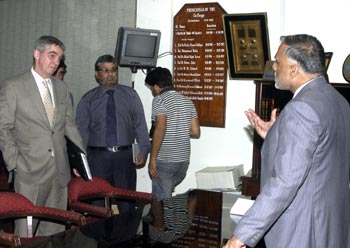 He told the Canadian High Commissioner that Peace for Humanity Conference 2011 held under the banner of MQI provided a unique opportunity to over 12,000 peace activists belonging to all key faiths to get together under one roof in Wembley Arena in London. This was the reflection of the fact that the silent majority was now getting active to make their presence felt. He also highlighted the importance of Fatwa against Terrorism and Suicide Bombings issued by Shaykh-ul-Islam Dr Muhammad Tahir-ul-Qadri, which knocked the bottom from under the feet of the terrorists and their sympathisers who erroneously invoked the fair name of Islam to justify their nefarious acts. When Dr Abbasi told him about the number of books authored by Dr Muhammad Tahir-ul-Qadri and his lectures, the Canadian High Commissioner asked amazingly as to when he slept.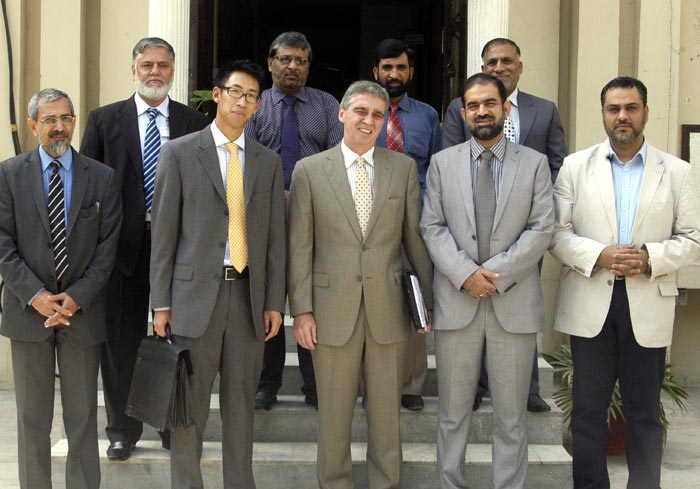 Media Links