International Peace Day observed under National Council of Interfaith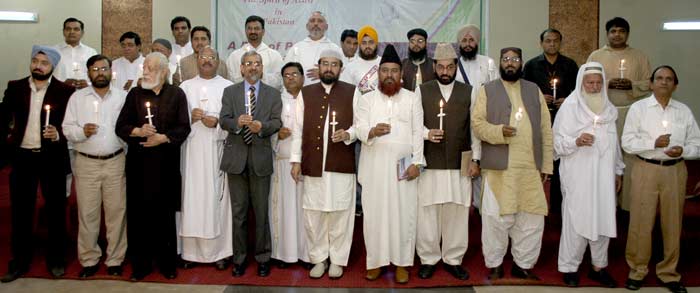 National Council of Interfaith, Lahore Cantonment, organized a peace conference on October 27, 2011 to mark the International Peace Day. Representatives of various faiths and religions participated in the event organized by Father Francis Nadim. G.M. Malik, Deputy Secretary General, Sohail Ahmad Raza, Director of MQI's Interfaith Relations Directorate and Hafiz Ghulam Farid, Deputy Director of Interfaith Relations represented Minhaj-ul-Quran International.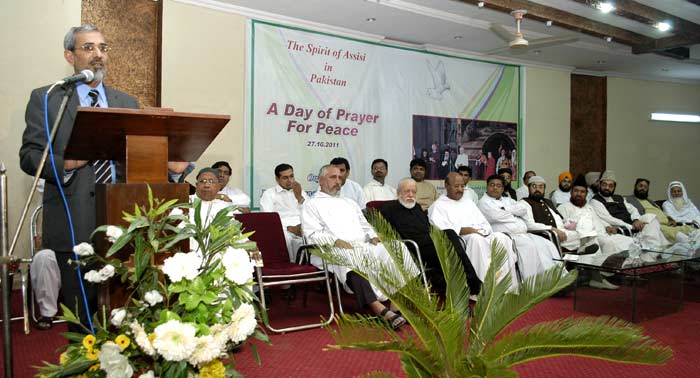 Addressing the Conference, G.M. Malik said Islam is a religion of peace. MQI under the leadership of Shaykh-ul-Islam Dr Muhammad Tahir-ul-Qadri had been working for promotion of global peace and harmony since its inception three decades ago. He said that Shaykh-ul-Islam founded Muslim-Christian Dialogue Forum in 1988, whose scope was widened to cover interfaith relations. He said that a grand and historic Peace for Humanity Conference was held in London on September 24, 2011 which was attended by key leaders of all faiths. The event was a watershed in the history of interfaith relations as it drew a broad-based participation of over 12,000 people from different parts of Europe. He said that the Wembley Peace Declaration was approved on the occasion signed by hundreds of the thousands of people. The process of signature still continues.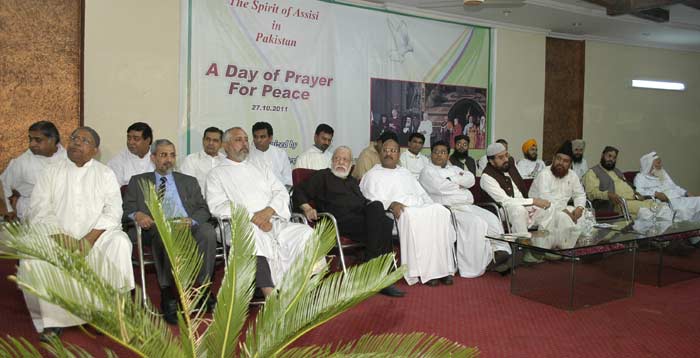 Allama Javed Akbar Saqi and Father Francis Nadim paid rich tribute to services of Shaykh-ul-Islam Dr Muhammad Tahir-ul-Qadri. A special prayer was made for world peace and the peace candles were lit.