Monthly Spiritual Gathering October 2011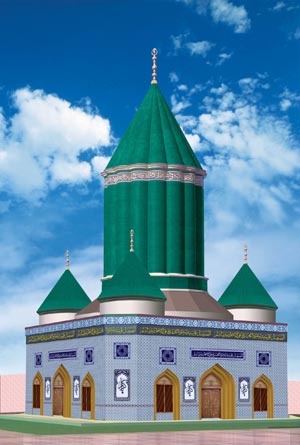 The monthly programme of Gosha-a-Durood was held under the aegis of Minhaj-ul-Quran International on October 6.
The gathering was attended by religious scholars, intellectuals, teachers and students of College of Shariah and Minhaj Girls College in addition to office bearers of Minhaj-ul-Quran Women League. Separate seating arrangements were made for women.
The formal proceedings of the event started after Isha prayers with the recitation from the Holy Quran. Shahzad Brothers, Bilali Brothers, Muhammad Afzal Noshahi and Minhaj Naat Council presented Naat.
The report of Durood offered during the month of September was presented. According to this report, 2 billion, 99 corers, 59 lakh, 3 thousand and 596 durood was offered, while total number of Durood offered so far stands at 29 billion, 95 corers, 92 lakh, 93 thousand and 296. The program ended with special Dua.