MSM takes out protest demonstration against NATO strike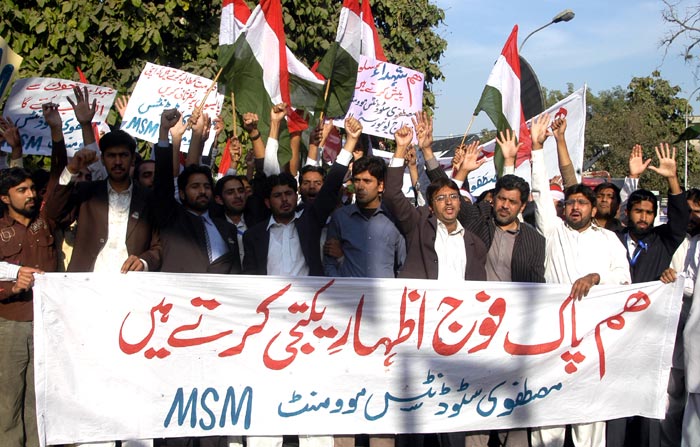 Mustafavi Students Movement organized a protest demonstration today in front of the Lahore Press Club in which the hundreds of students protested against the unprovoked NATO strike on the Pakistani check post in Mohmand Agency.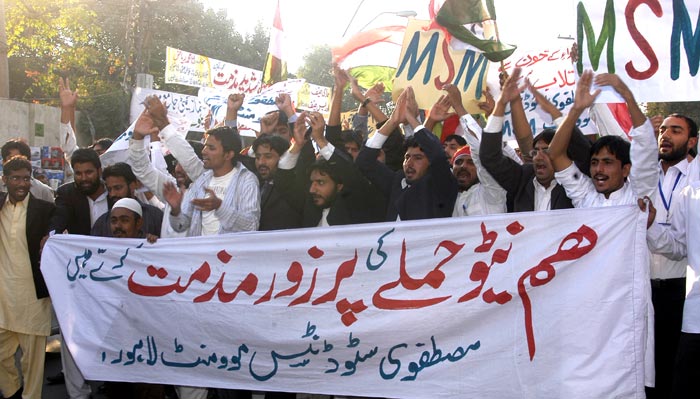 The students were carrying placards and posters with anti-NATO and pro-army slogans inscribed on them. The protest demonstration was led by MSM president Tajjamal Hussain. The protestors demanded of the government of Pakistan to take up the matter with the United Nations.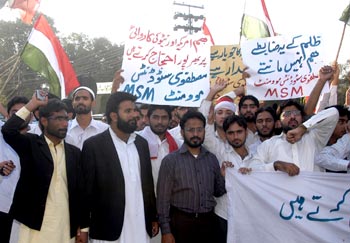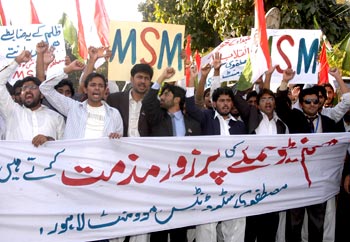 Addressing the students, Tajjamal Hussain said that NATO attack on Pakistani army check post inside the Pakistani border was clear breach of the country's sovereignty. The attack defied Pakistan's immense contributions and sacrifices in war against terrorism. He said that targeting Pakistan army was tantamount to attacking Pakistan as the army was responsible for the country's defence.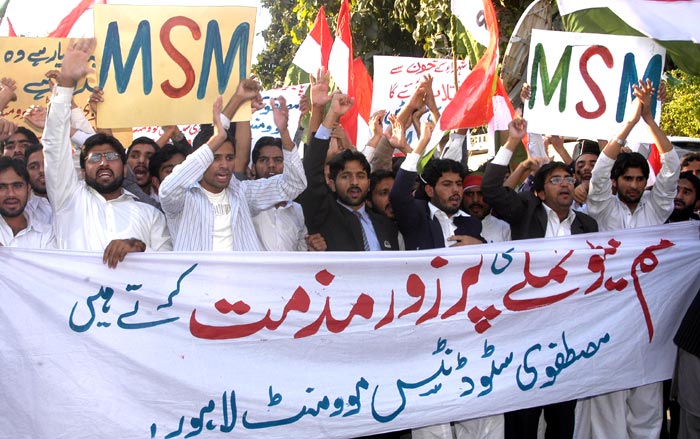 MSM President said that the youth and students strongly condemned the NATO action. He asked the government to convey the anger of the Pakistan nation to the concerned countries so that they did not dare repeat this act again. "Time to review the country's foreign policy has come," he added.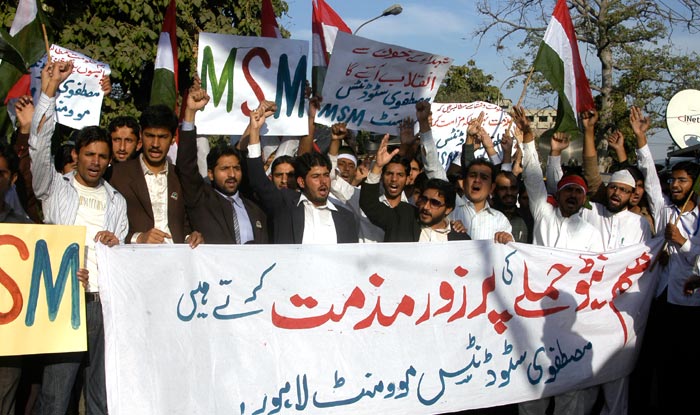 Speaking on the occasion Abdul Ghaffar Mustafavi, Secretary General of MSM, said that the ruling elite needed to show their credentials of being Pakistan by abandoning those who have violated the country's territorial integrity. He said that the NATO attack was a violation of the UN charter and international laws and the people were rightly enraged.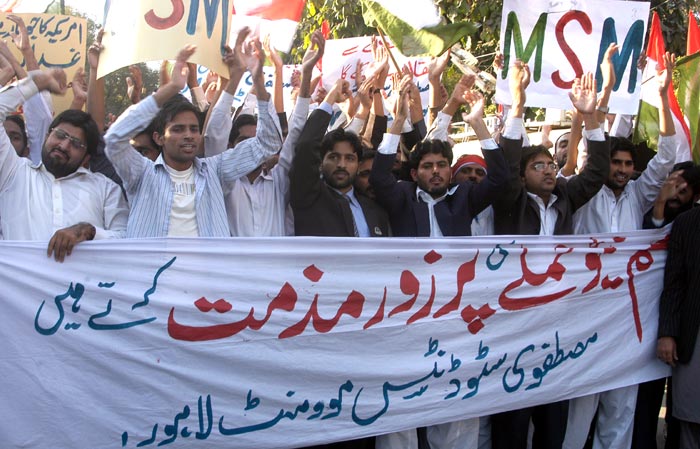 The students of MSM chanted slogans in favour of Pak army and expressed their solidarity with them. Hundreds of students belonging to various universities and colleges attended the protest. The students expressed their resolve that the entire Pakistani nation stood behind their armed forces and no one should dare cast an evil eye on Pakistan. They said that only an economically independent Pakistan could earn honourable position in the comity of nations.