MQI & PAT (Lahore chapters) bring out joint protest rally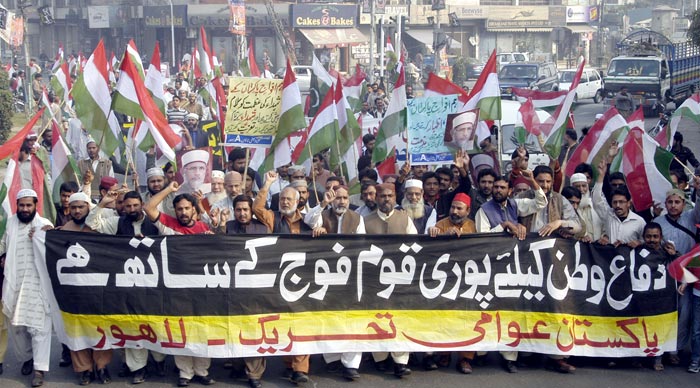 Addressing a joint rally of Pakistan Awami Tehreek and Minhaj-ul-Quran International (Lahore chapters) against the unprovoked NATO attack on Pakistani checkpost in Mohmand Agency, Irshad Ahmad Tahir, Amir of MQI Lahore, said that the entire nation was unanimous in their condemnation of the aggression by the NATO forces. He said that the people stood behind their armed forces and were ready to offer any sacrifice to protect the territorial integrity of their motherland. He said that stability was not possible without formulating the domestic and foreign policies in accordance with the national interests.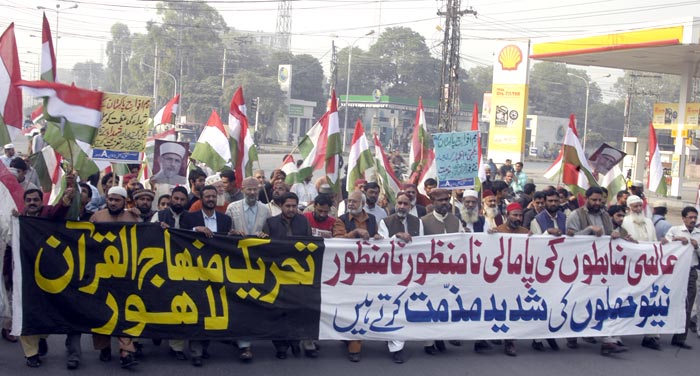 Irshad Tahir said that the NATO attack negated the valuable services rendered by Pakistan in the war on terror. He further said that the Pakistan army was fully capable to safeguard the country and none should have any doubt in this regard.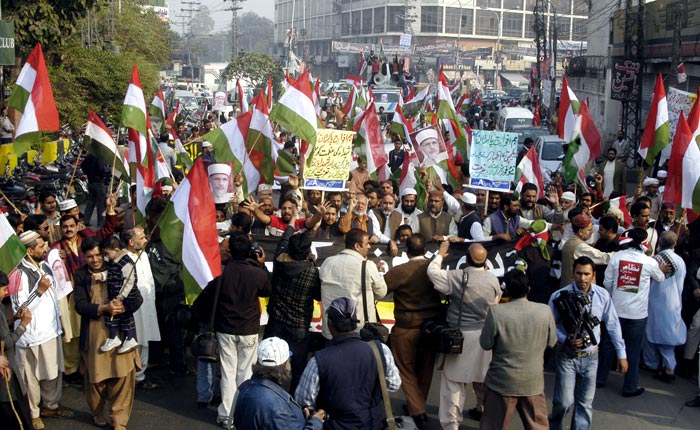 The protest rally, which was attended by hundreds of workers of PAT and MQI, started from Aiwan-e-Iqbal and concluded at the Lahore Press Club. The protesters were carrying placards and posters with pro-army slogans written on them. General Secretary MQI Lahore Hafizullah Javed, Presiden of Minhaj-ul-Quran Youth League Lahore Chaudhry Ali Hassan, President of Mustafvi Students Movement Lahore Ali Raza and members of the executive were also present on the occasion.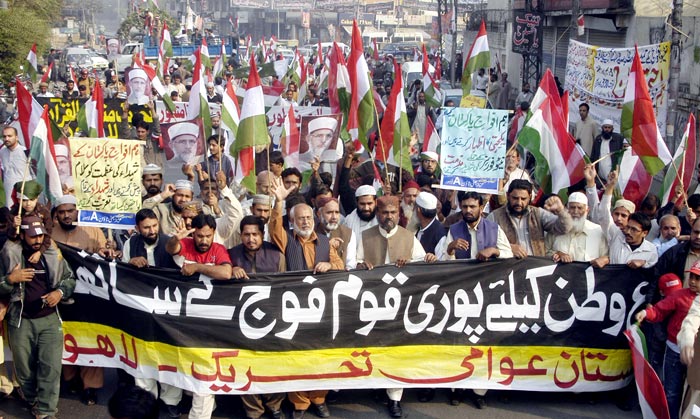 Irshad Tahir said that the country would not become stable unless it secured its economy, which required bold decisions aimed at giving relief to the dearness-pressed people and restoring the fiscal discipline at the national level.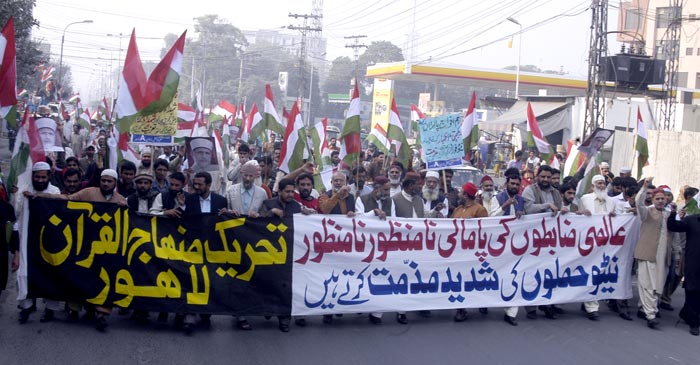 PAT President of Lahore chapter, Chaudhry Afzal Gujjar, said that the NATO attack had not only awakened the Pakistani nation but also created unity in their ranks. He said that the entire nation stood by their armed forces. He stressed the need of getting rid of IMF and World Bank to attain economic sovereignty in the real sense.