Seminar at MUL pays tribute to Quaid-e-Azam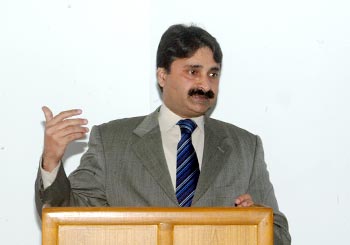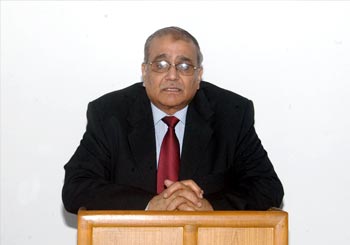 A special seminar was held under the banner of Minhaj University Lahore in connection with the Quaid Day. Sardar Khurram Latif Khosa, senior lawyer, was the chief guest on the occasion, while other prominent participants included Vice Chancellor Dr Muhammad Ali, Registrar Col. (r) Muhammad Ahmad, Deputy Registrar G.M. Malik, and deans of various faculties.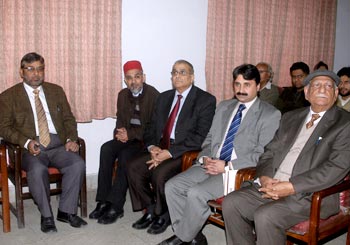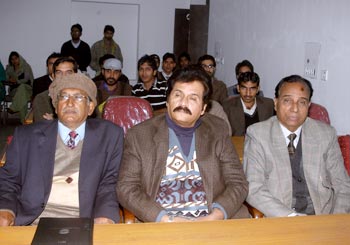 The proceedings of the programme got underway with the recitation from the Holy Quran followed by Naat.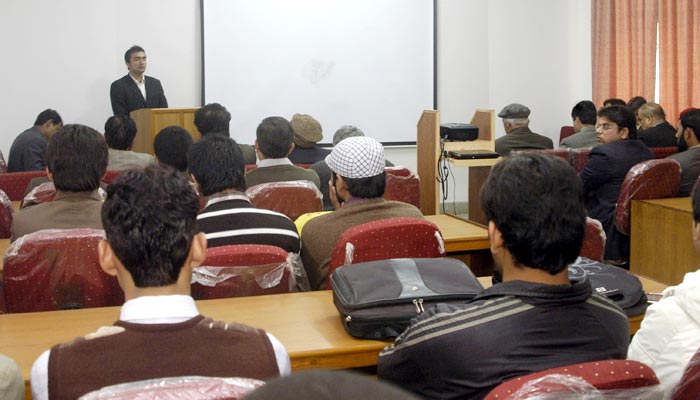 Addressing the ceremony, Khurram Latif Khosa said that the Quaid-e-Azam taught us not to compromise on principles. He said that we had put this great lesson at the backburner, which has resulted into our decline as a nation. He said that Muhammad Ali Jinnah became Quaid-e-Azam because he dedicated his time, energies and even his life to the cause of the attainment of a separate homeland for the Muslims. He said that the Quaid was an incarnation of sacrifices and did not have any personal axe to grind. He said that Pakistan could become a developed nation if we preferred national interests to the parochial ones.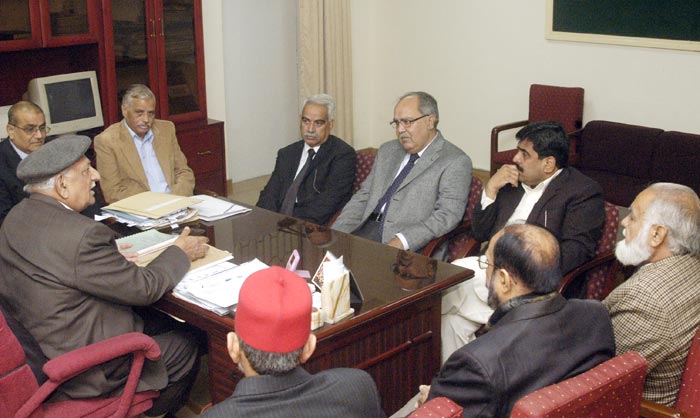 Sardar Khurram Latif Khosa further said that the Quaid-e-Azam was a man of strong will power. He took it upon himself to liberate the millions of Muslims from the clutches of the Hindus and the ruling British and chronicled a glorious chapter of dedication, sacrifice and selflessness to the annals of history. Thanks to his untiring efforts and a dedicated leadership, Pakistan became a reality.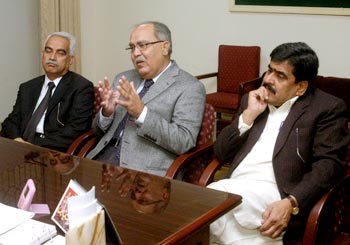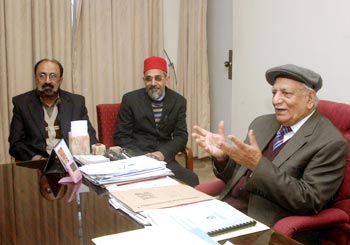 Khurram Latif Khosa asked the students to imbibe the lessons of unity, faith and discipline as guiding principles. He said that they were the architect of future and needed to prepare themselves to shoulder the responsibilities of the nation building.