Mass marriage ceremony of 24 couples held under MWF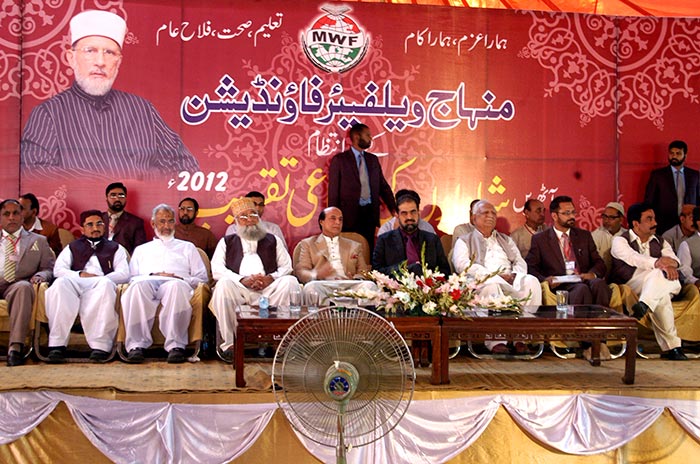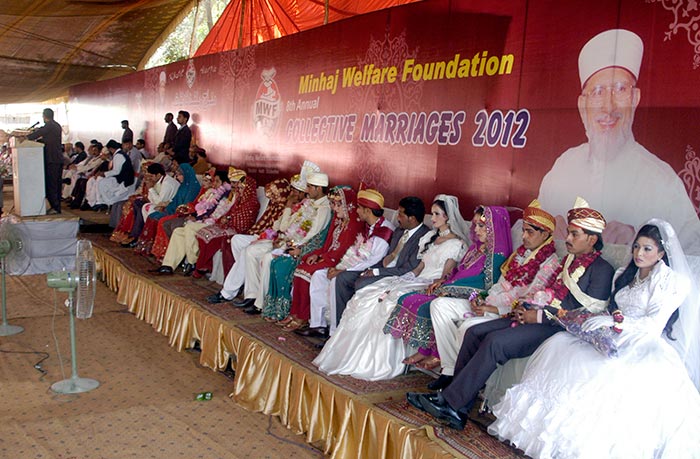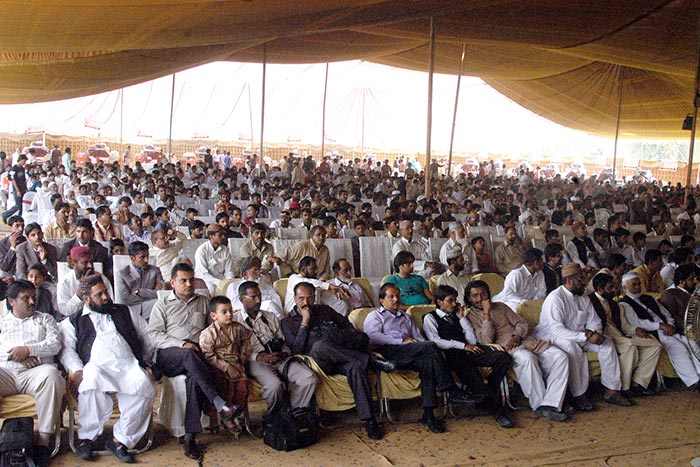 24 couples including three Christian couple tied the knot at a mass marriage ceremony organized by Minhaj Welfare Foundation at its central secretariat in Model Town Lahore today. Every bride was gifted necessary household stuff of worth Rs. One lakh and fifty thousand rupees and a jewelry set. Marriage feast was also arranged for 1500 guests.
Speaking on the occasion, Sardar Latif Khan Khosa, Governor of Punjab and chief guest of the ceremony, said that educational, social and welfare services of Shaykh-ul-Islam Dr Muhammad Tahir-ul-Qadri were worthy of emulation by other organizations. He said that Mohtarma Benazir Bhutto was a life member of Minhaj-ul-Quran International and was greatly impressed by the vision of Shaykh-ul-Islam Dr Muhammad Tahir-ul-Qadri. He said that the founder of MQI was a real ambassador of the cause of peace and harmony. The mission of replacing hatreds with love that he had initiated distinguished him in the world.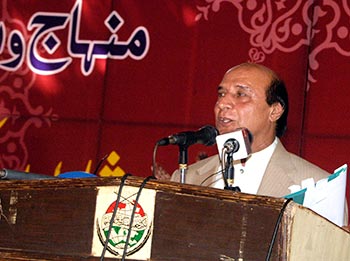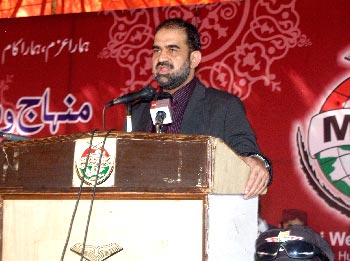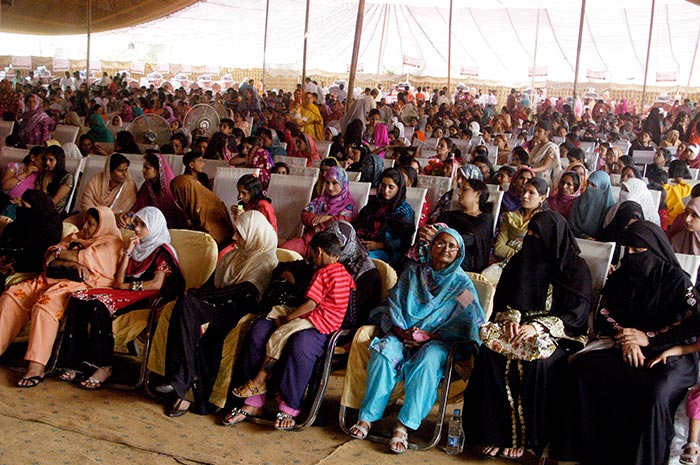 Governor Sardar Latif Khan Khosa said that the resignation from the National Assembly tendered by Dr Muhammad Tahir-ul-Qadri during the days of dictatorship of General Musharraf was a breath of fresh air, which gave new longevity to democratic forces in the country. He said that by issuing a comprehensive, scholarly and research-based Fatwa against mischief of terrorism, extremism and militancy, he highlighted real Islamic teachings in the world and thus rendered a huge service to the cause of Islam. He said that Shaykh-ul-Islam played a leading role in exposing conspiracy against Pakistan and Islam. He said that Dr Tahir-ul-Qadri was a proud asset of Pakistan and the Islamic world.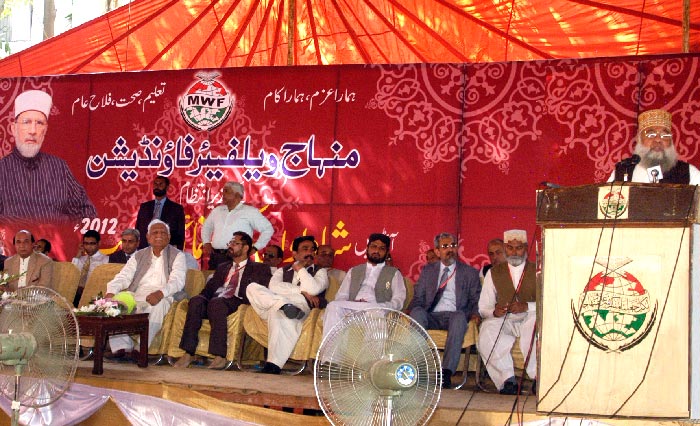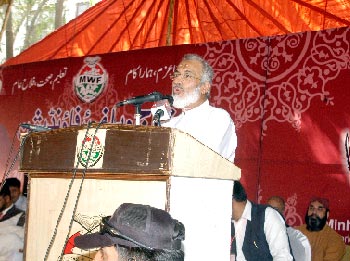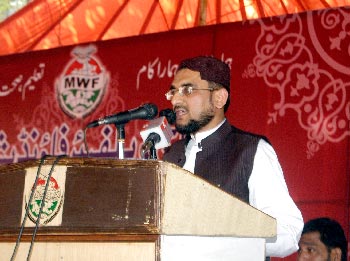 Governor Punjab said that dowry was an un-Islamic act and the government would play its role in enacting legislation to uproot this evil tradition in the society. Sardar Latif Khosa had group photographs taken with the newly-wed couples and also distributed gifts among them.
Present on the occasion were President of MWF Holland Dr Abid Aziz, MQI leader from France Hafiz Iqbal Azam, Sohail Mahmood, PML-N MPA Saif-ul-Malook, MQI Amir Faiz-ur-Rehman Durrani, G.M. Malik, Ahmad Nawaz Anjum, Dr Obaidullah Ranjha, Murtaza Alvi, Sajid Mahmood Bhatti, Jawad Hamid, and other leaders of MQI.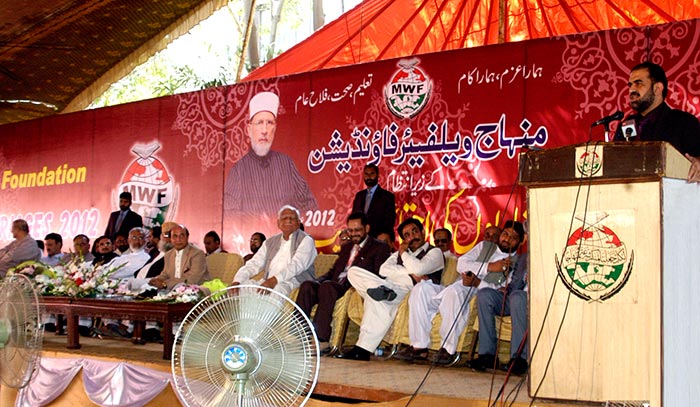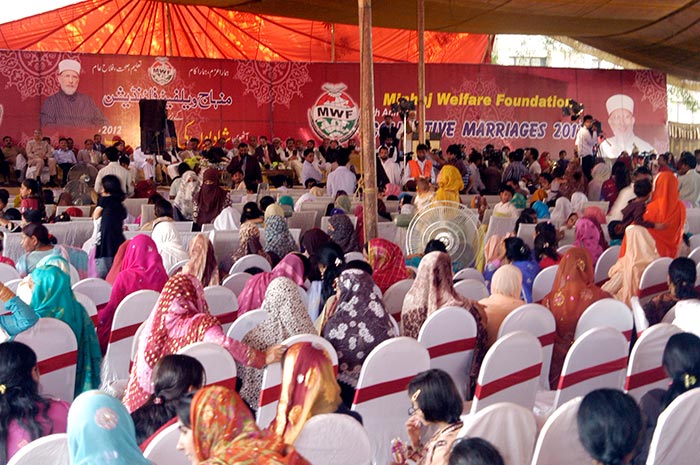 Iftikhar Shah Bokhari, Director of MWF, in his welcome address, presented annual report of MWF.
Giving his talk on the occasion, Dr Raheeq Ahmad Abbasi, Secretary General of MQI, said that it was responsibility of every individual of society to work towards elimination of backwardness, poverty and ignorance as it was Sunna of the Holy Prophet (SAW). He said that Shaykh-ul-Islam Dr Muhammad Tahir-ul-Qadri has set up exemplary welfare and educational projects such as Agosh etc. He said that the people were deprived of happiness because of the deteriorating situation in the country. Marrying off the girls of the less privileged sections of society was no less than a blessing in these trying and hard circumstances. He said that MWF was spreading the awareness regarding the working for others' sake.
Nikah of every couple was solemnized separately. Muslim and Christian religious leaders were present on the occasion. Sahibzada Faiz-ur-Rehman Durrani led the prayer for the wellbeing of the newly wed couples.