Intellectuals dub Shaykh-ul-Islam's visit to India as a great success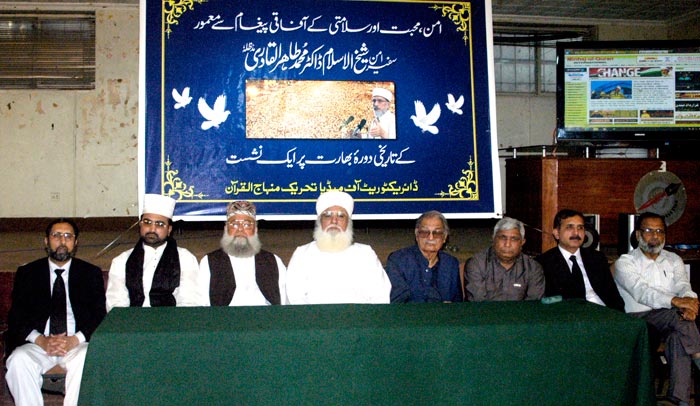 Directorate of Media of MQI organized a talk on the historic visit of Shaykh-ul-Islam Dr Muhammad Tahir-ul-Qadri to India in Lahore Press Club on March 29, 2012. Present on the occasions were MQI Amir Sahibzada Faiz-ur-Rehman Durrani, Secretary General Dr Raheeq Abbasi, columnist Syed Anwar Qudwai, Jamat-e-Islami leader Dr Farid Ahmad Piracha, journalist Saeed Aasi, PAT Secretary General Anwar Akhtar Advocate, Pir Shahzad Mujdadi, GM Malik, columnist Irshad Ahmad Arif, Iftikhar Majaz, Lehrasiab Gondal, Pir Chan Qadri and other distinguished and political notables.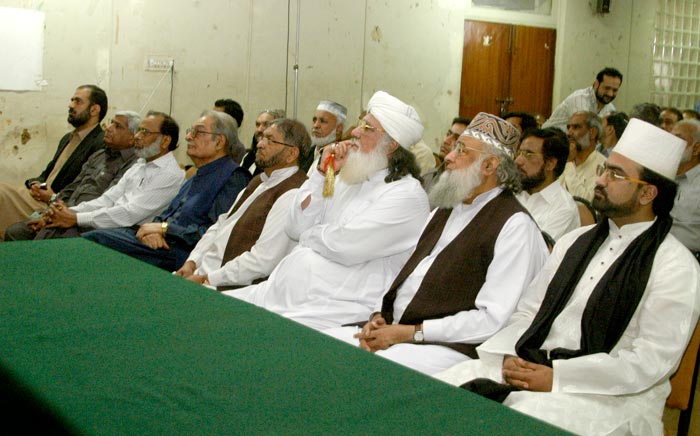 Speaking on the occasion, Secretary General of MQI Dr Raheeq Ahmad Abbasi said that Shaykh-ul-Islam Dr Muhammad Tahir-ul-Qadri has rendered a historic service by highlighting the real face of Islam and propagating Islamic message of peace, human rights, love, and harmony during his visit to India. He said that love showered on him by the Indian Muslims and extensive coverage given to his engagements by the Indian media represented not only an acknowledgment of Shaykh-ul-Islam's decade-old struggle for promotion of love and peace but also a rich tribute to him over his contributions in multiple fields.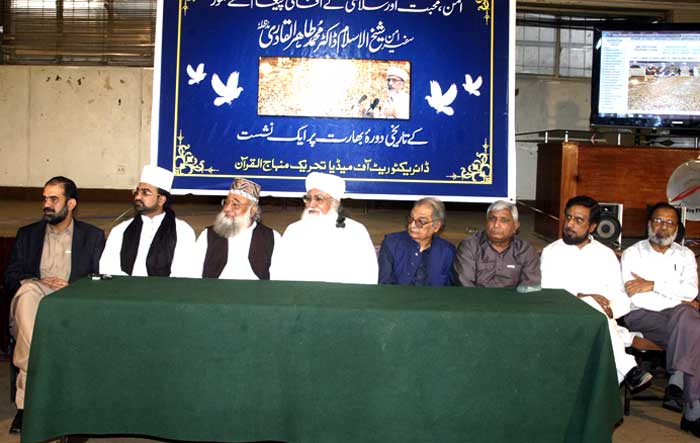 In his remarks on the occasion, Deputy Secretary General of Jamat-e-Islami Dr Farid Ahmad Piracha said that the services of Shaykh-ul-Islam Dr Muhammad Tahir-ul-Qadri for promotion of peace and love of the Holy Prophet (SAW) were an authentic reference in the world. He said that the passion for religion was much more manifestly evident among the Indian Muslims than is the case with Pakistanis, which was more than pronounced from the way Shaykh-ul-Islam's welcome during his visit. He said that it was wrong to bracket religion and terrorism together. He asked the peace loving people to get together for sake of peace and pluralistic values. He further said that creed formed a community or Umma, while bias was a constituent factor of formation of a nation. He said that the Muslims needed to become a community to face off the contemporary challenges.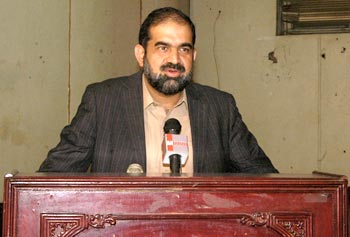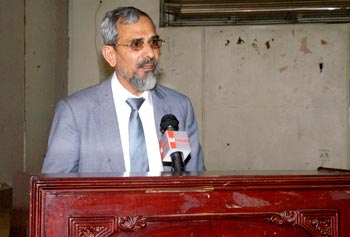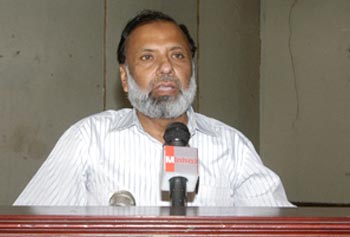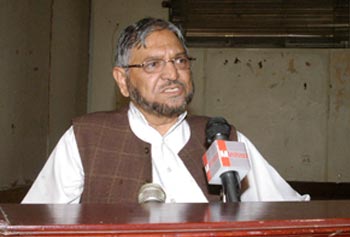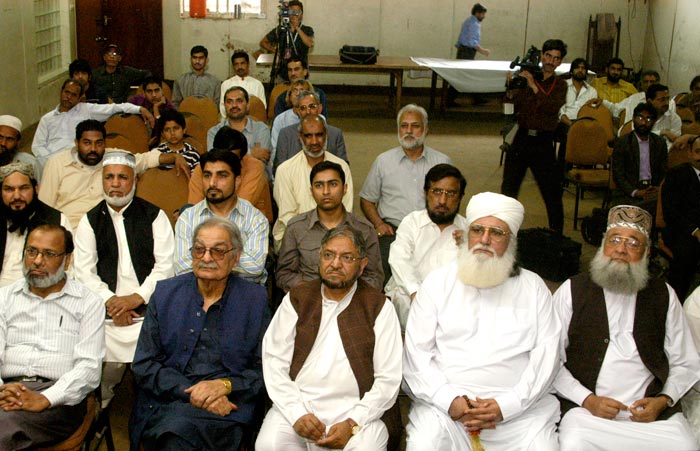 Senior journalist Syed Anwar Quwai said that Shaykh-ul-Islam's visit to India was a major success and a matter of satisfaction and great strength for peace loving people of the world. He said that MQI was playing an important role for promotion of peace at the international level. He said that both Pakistan and Pakistanis must benefit from the capabilities of Dr Muhammad Tahir-ul-Qadri. He said that approach of MQI was characterized by Islam and Pakistan. The message of peace, love and security propagated by Dr Muhammad Tahir-ul-Qadri coupled with his urging for elimination of hatred would have far-reaching effects in South Asia, he concluded.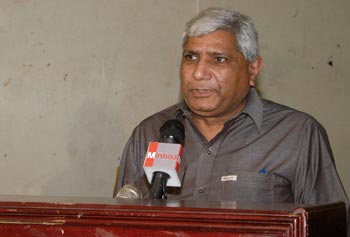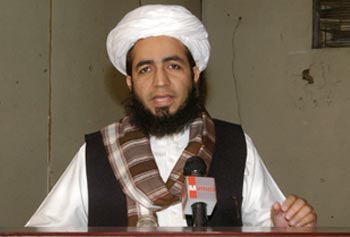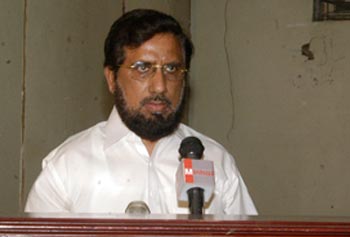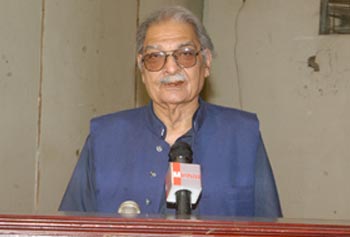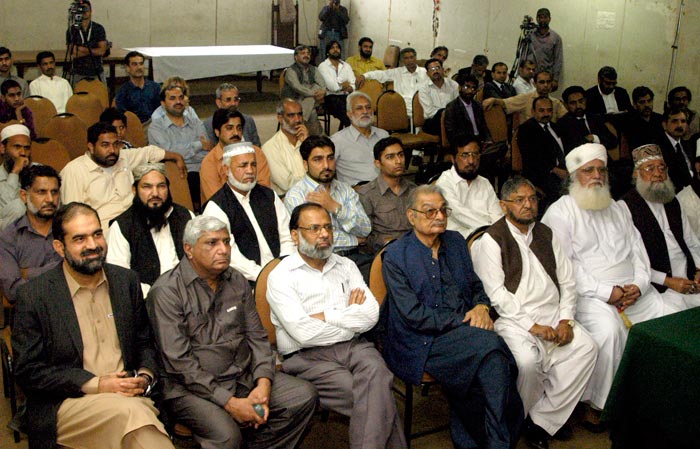 Senior journalist Saeed Aasi said that Dr Tahir-ul-Qadri has conveyed a positive message in India, which will help normalize relations between countries.
Senior column writer Irshad Ahmad Arif said that there was an immense need of working for elimination of terrorism and militancy. He said that Dr Tahir-ul-Qadri has played key role in spreading real Islamic teachings. He asked him to come to Pakistan and play his role in the national affairs.