Our salvation lies in following Iqbal: Dr Raheeq Abbasi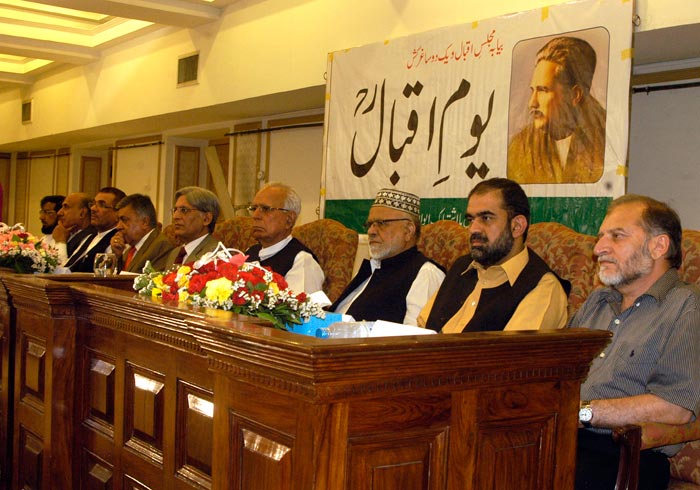 On the occasion of death anniversary of Allama Dr Muhammad Iqbal, central Majlis-e-Iqbal organized a memorial ceremony to pay tribute to the services and contributions of Allama Iqbal in collaboration with Iqbal Academy. The programme was held in the building of Iqbal Academy at Edgerton Road in Lahore on April 21, 2012. The keynote speakers included MQI Secretary General Dr Raheeq Abbasi, academician Prof Dr Zahoor Ahmad Azhar, journalist Mujeeb-ur-Rehman Shami, analysts Auria Maqbool Jan and Sajjad Mir.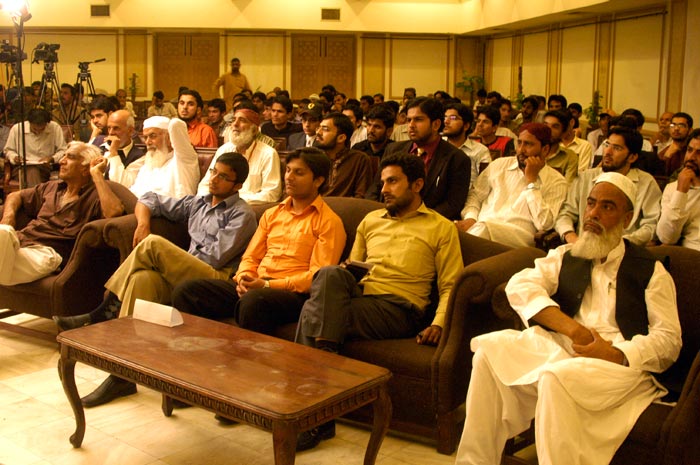 Senator Aitzaz Ahsan presided over the programme, whereas the guests of honour included Mian Afzal Hayat (President of central Majlis-e-Iqbal), Arif Niazi (Secretary General of Majlis and Editor of Pakistan Today) and Irshad Ahmad Arif (Joint Secretary of Majlis).
The proceedings of the programme got underway with the recitation from the Holy Quran by Prof Qari Muneer Ahmad followed by Naat which Qari Muhammad Rafique Naqshbandi had the honour of presenting. Jamshed Chishti presented 'kalam-e-Iqbal' in his melodious voice.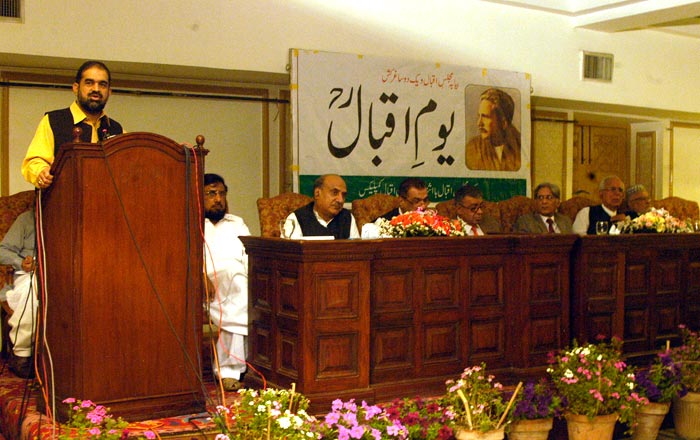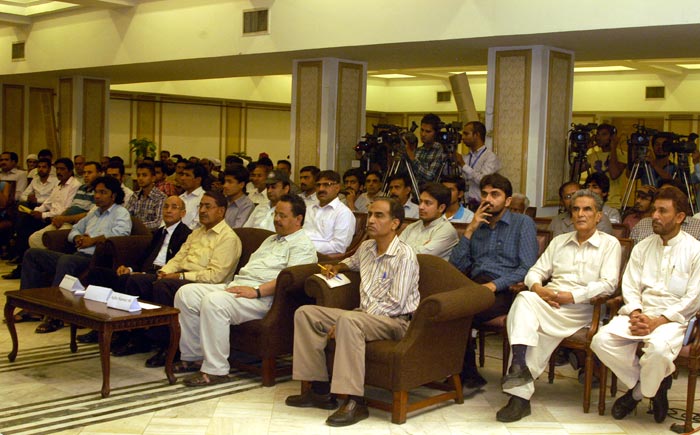 Addressing the ceremony, MQI's Secretary General Dr Raheeq Ahmad Abbasi said that the Poet of East was not only an intellectual and a politician of the highest order but also the leading intellectual mentor and guide of the nation. He said that Dr Iqbal taught the Muslims to continue to wage struggle for the attainment of their objectives. He also asked the youth to be resigned to simple but natural life. He urged the Muslims to remain beholden to their ego and honour in every case.
Dr Raheeq Abbasi said that the political philosophy of Dr Muhammad Iqbal was subservient to his Islamic creed and ideology. He said that by spelling contours of an Islamic state, Dr Iqbal presented the idea of Pakistan and made a case of leadership on the basis of Islamic teachings.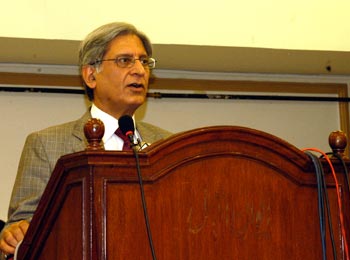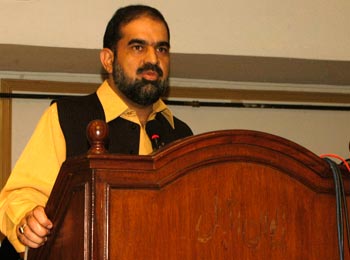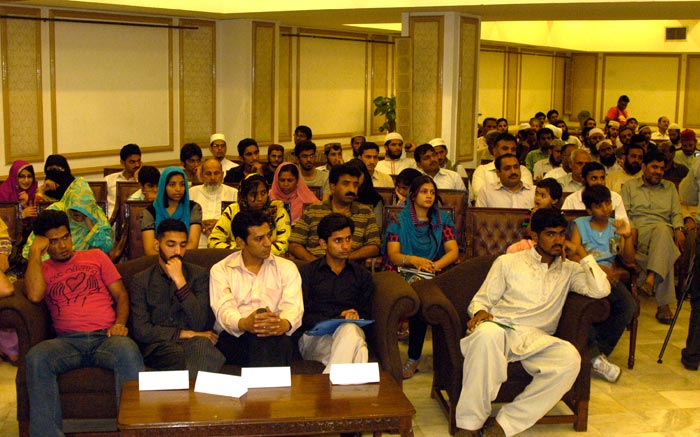 Dr Abbasi said that Allama Iqbal rejected the material notion of geographical loyalties for formation of a nation. His idea of a state emanated from his Islamic creed, civilization and historical traditions. He wanted to see the Muslim community as politically and culturally a living nation.
Dr Raheeq said that the Pakistan nation was stuck up in complex web called democracy. He said that capitalist democracy was in vogue. He said that majority of people sans a few exceptions currently holding sway in the country had serious questions over their conduct and character. He said that people were so shackled that they were forced to vote the same people into power again and again.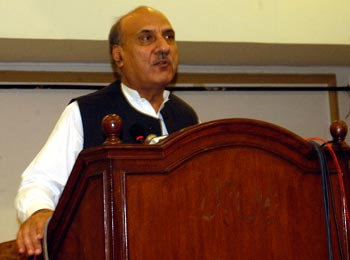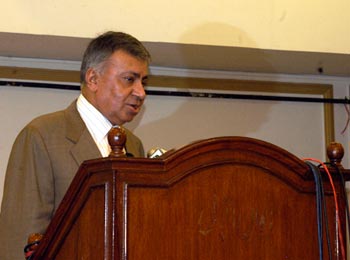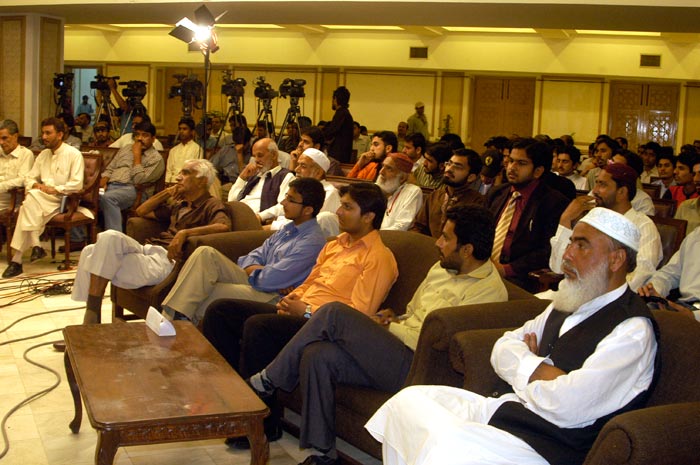 Dr Abbasi stated that Iqbal's dream cannot be realized as long as the nation becomes aware of machinations, deceit and shenanigans of the feudal lords, and capitalists and explore another way to elect true, competent and representative leadership.
The programme ended on Dua.