Monthly spiritual gathering May 2012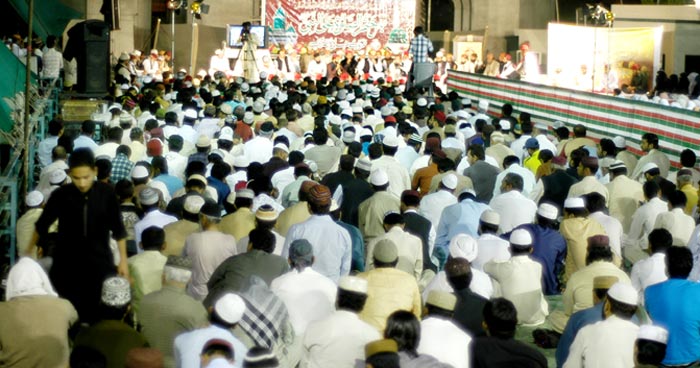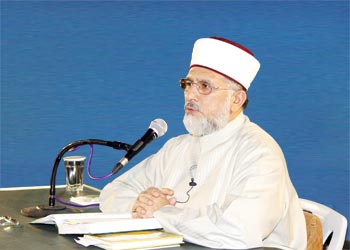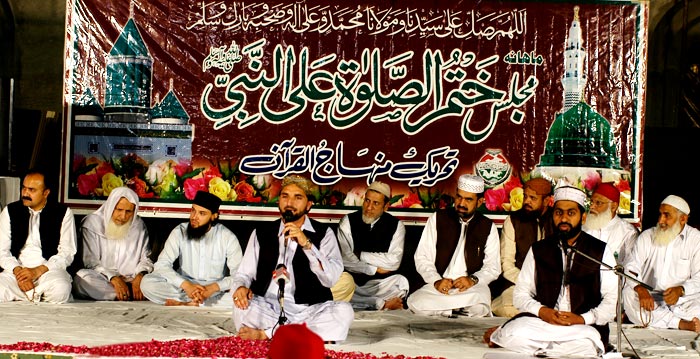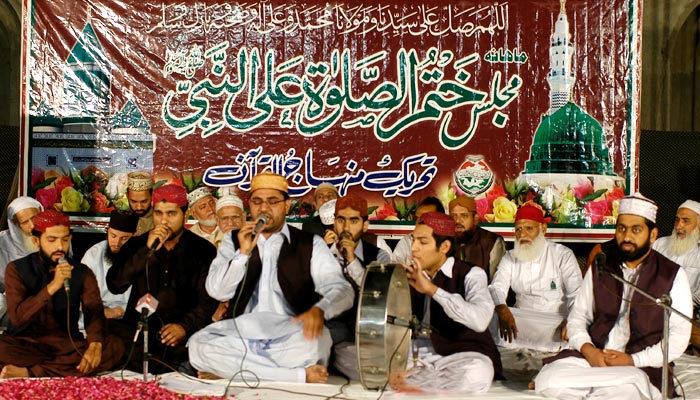 The monthly spiritual gathering was held on May 3, 2012 in the central secretariat under the banner of Minhaj-ul-Quran International. Dr Raheeq Ahmad Abbasi, Secretary General of MQI, was the chief guest on the occasion. The distinguished participants included Amir of MQI Faiz-ur-Rehman Durrani, Sheikh Zahid Fayyaz, Mufti Abdul Qayyum Khan Hazarvi, Prof Muhammad Nawaz Zafar Chishti, G.M. Malik, Dr Obaidullah Ranjha, Engr. Rafi-ud-Din, Syed Shafqat Ali Shah, Faiz Alam, Faisal Mashahadi, Raja Jamil Ajmal, Rana Muhammad Idrees Qadri, Syed Farhat Hussain Shah, Muhammad Sharif Kamalvi, Jawad Hamid, Shahzad Rasool, Allama Ghulam Murtaza Alvi, Raja Zahid, Haji Muhammad Saleem Qadri, Syed Musharraf Shah and other leaders of MQI. A large number of women were also in attendance, for whom separate seating arrangements had been made.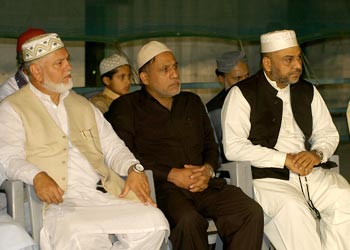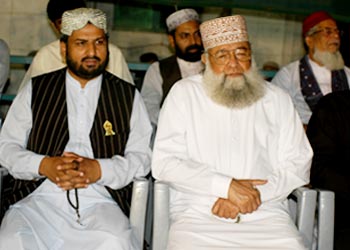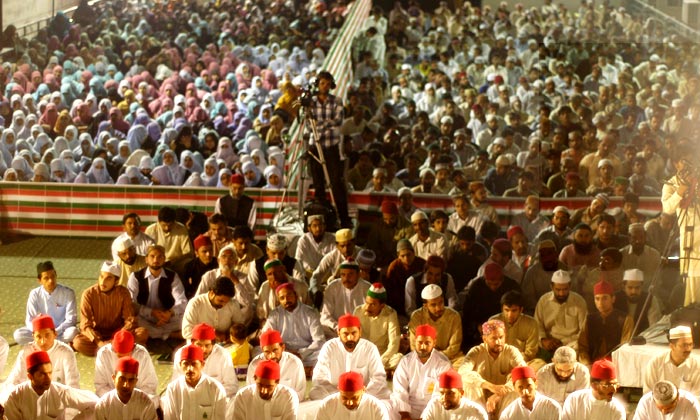 The formal proceedings of the program got underway with the recitation from the Holy Quran followed by Naat, which Hafiz Anser Ali Qadri, Shahzad Brothers, Minhaj Naat Council, and other Naat Khawan had the unique honour of reciting. Allama Ghulam Murtaza Alvi conducted the proceedings of the ceremony, while Rana Muhammad Idrees Qadri delivered an argumentative talk on the personality of Shaykh-ul-Islam and responded to various objections against him in an effective manner.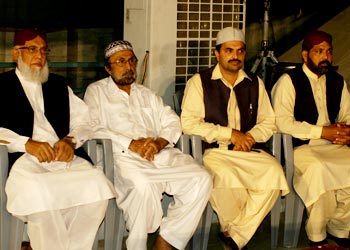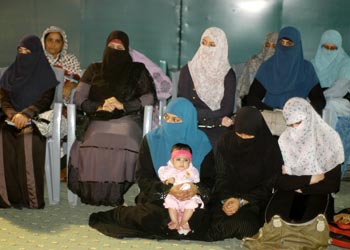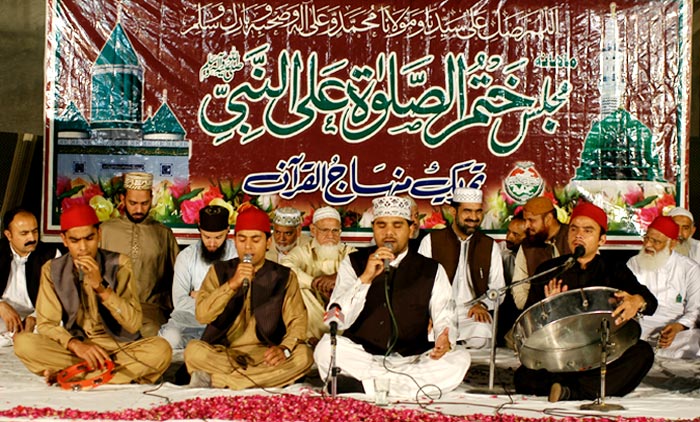 Prize distribution for a Hadith course held under the aegis of Directorate of Training was also part of the same program. The course was launched on the 1st of March 2012 and continued until the end of April. The four classes a week were held in central Minahj-ul-Quran Mosque. The students memorized the 40 selected hadith from 'Minhaj-us-Savi' in the said course. The four students who were participants in April course included Muhammad Shoaib, Mukhtar Ahmad, Tahir Farooq, and Muhammad Suleman.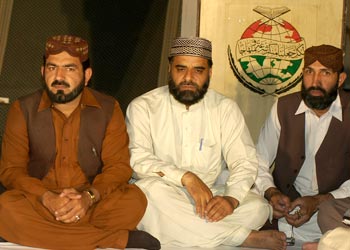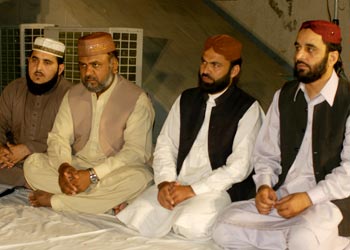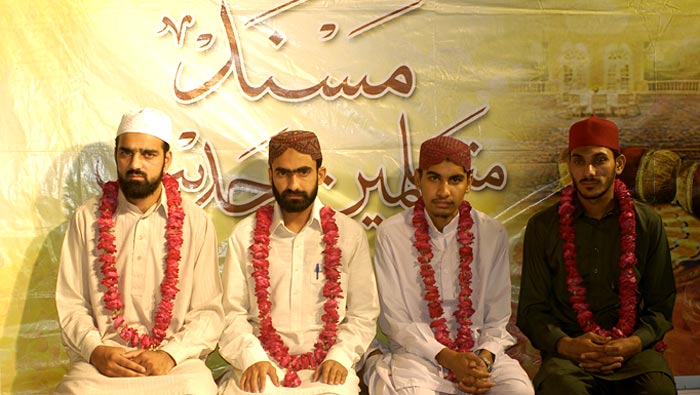 Prof Muhammad Nawaz Zafar heard the selected hadith from the students along with their Urdu translation. The audience paid tributes to the students after hearing them. Tastefully decorated separate sitting arrangement was put in place for the Hadith learners and this practice will be followed in the coming months as well. The office holders of Directorate of Training undertake the teaching responsibility of the said course under the patronage and supervision of Prof Muhammad Nawaz Zafar. The participants of the course were gifted with cash prizes as well as 'Minhaj-us-Savi' compiled by Shaykh-ul-Islam Dr Muhammad Tahir-ul-Qadri.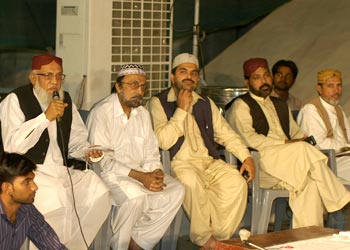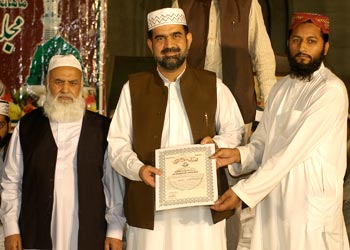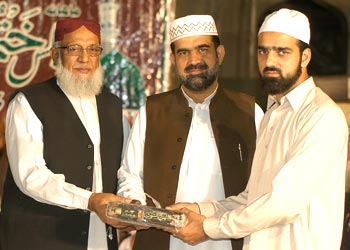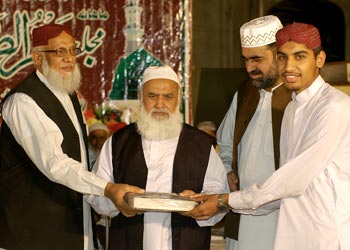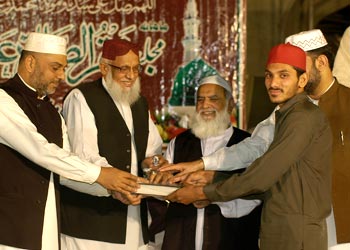 A lecture of Shaykh-ul-Islam was also shown on projector in which he dilated upon the subject of moral and spiritual training. The program ended with the Dua led by Faiz-ur-Rehman Durrani about the peace and security in the world, safety of Pakistan and good health and long life of Shaykh-ul-Islam.