Minhaj Ambulance Service inaugurated in Lahore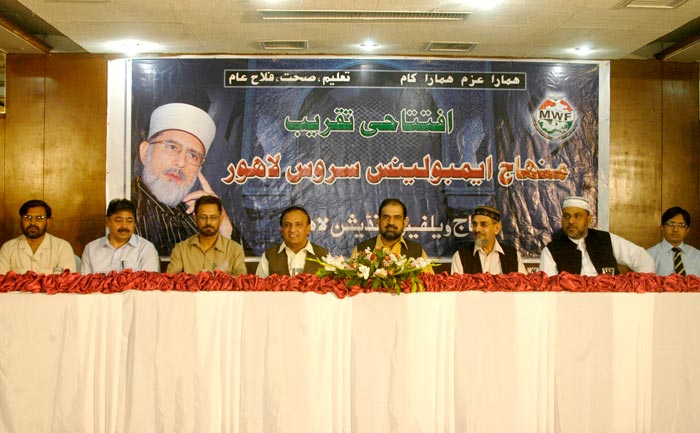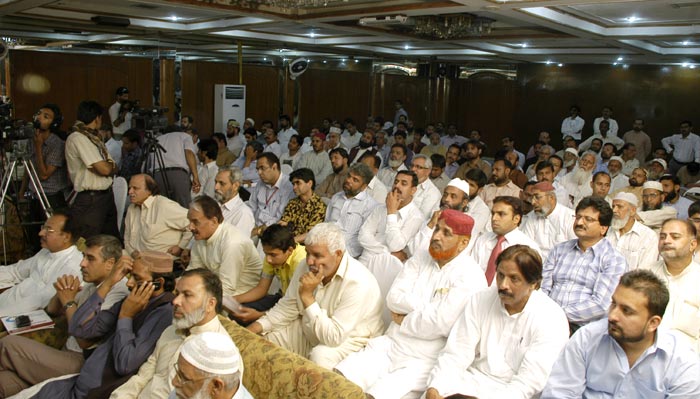 Inaugural ceremony of Minhaj Ambulance Service was held on May 4, 2012 in Ambassador Hotel Lahore under the banner of Minhaj Welfare Foundation. Sayyid Asif Hashmi, Chairman Evacuee Trust Property Board and Dr Raheeq Abbasi, Secretary General of MQI, were the guests of honour. Sheikh Zahid Fayyaz, G.M. Malik, Sayyid Zahid Hussain Bokhari,(Additional Secretary, Evacuee Trust Property Board) Hafizullah Javed, Sanaullah Khan and other leaders were also present on the occasion.
The proceedings of the programme started with the recitation from the Holy Quran followed by Naat.
Addressing the ceremony, Sayyid Asif Hashmi said that it was his prayer to God that He blesses all the leaders of Pakistan with qualities of Dr Tahir-ul-Qadri. He said that Shaykh-ul-Islam was a personality but his work overshadowed the work of many. He said that the documentary of his Indian tour convinced him that an ocean of people who love him was present everywhere. It was an ocean not a Tsunami that matters. Dr Tahir-ul-Qadri was a great national asset, he said.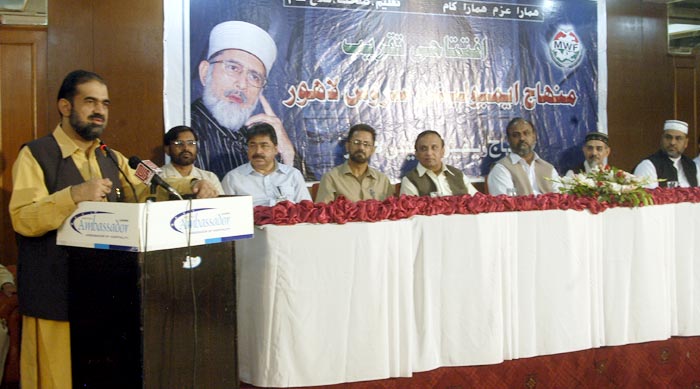 Asif Hashmi welcomed the launch of ambulance operations at the initial stage. He also declared to bear all expenditures of a student for five years who is getting education at Orphan Home Care (Agosh project of Minhaj Welfare Foundation). Referring to Tsunami, he said that it had everything to do with negativity as it entailed destruction, while he was appreciate of positive and constructive contributions.
Asif Hashmi said that welfare projects of MWF were playing important role in promotion of education in the country and the credit for these marvelous contributions went to the leadership and statesmanship of Dr Muhammad Tahir-ul-Qadri.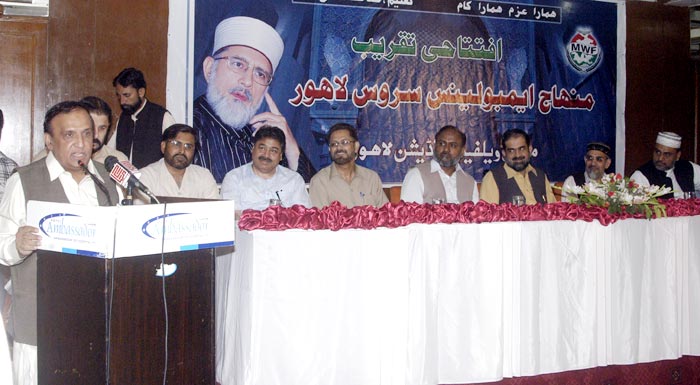 Speaking on the occasion, Dr Raheeq Ahmad Abbasi, Secretary General of Minhaj-ul-Quran International, said that Dr Tahir-ul-Qadri was playing his role in promoting constructive and positive values in the society. He said that his initiative in the form of Minhaj Welfare Foundation was a source of support for the downtrodden sections of society. He said that MWF did a tremendous job during floods. The various rehabilitation projects were still underway. He said that we would continue to serve the suffering humanity irrespective of any discrimination of caste, creed, religion, colour and race. He said that the scope of ambulance services will be enlarged with the passage of time.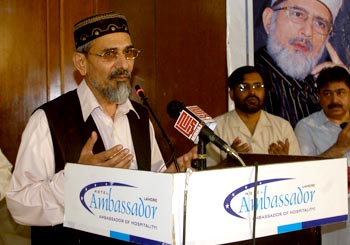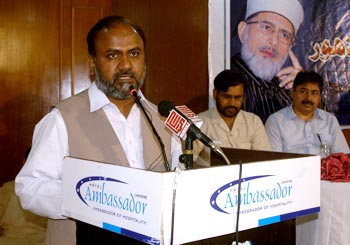 In his remarks, Iftikhar Shah Bokhari, Director of MWF, said that MWF was driven by a holistic vision of Dr Muhammad Tahir-ul-Qadri in the fields of education, health and public welfare. He threw light on various projects of MWF. He said that 630 schools, 18 IT colleges, one chartered University, 110 free dispensaries, ambulance service in 32 cities, 807 water installation plants, and a grand project of 500 orphan students were some of the highlights that characterized the work of MWF.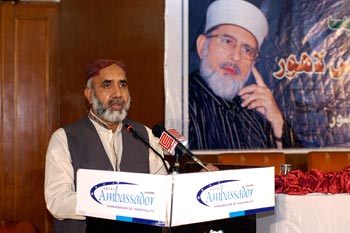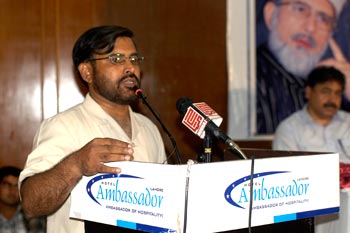 Irshad Tahir, Amir-e-Lahore, said that Shaykh-ul-Islam wanted to change the condition of the poor and downtrodden sections of society. He said that he did in his personal capacity what even the governments failed to do for these people.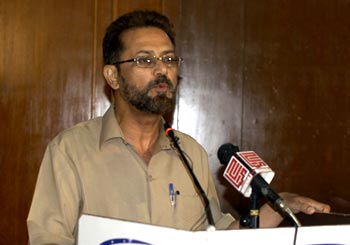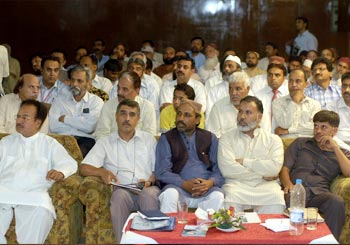 Sohail Ahmad Raza, Director of MQI's Interfaith Relations, said in his views that MWF was working for the welfare and wellbeing of the non-Muslims minorities. He said that the girls of minority communities were always the part of congregational marriage ceremonies held by MWF throughout the country. He also cited the examples of floods and earthquake where non-Muslims were provided help under different programmes of MWF.