Miraj-un-Nabi (S.A.W) Conference 2012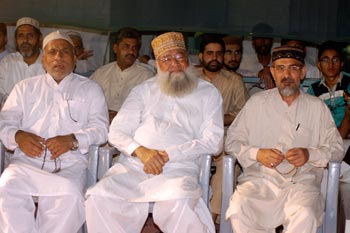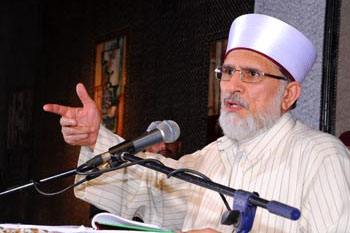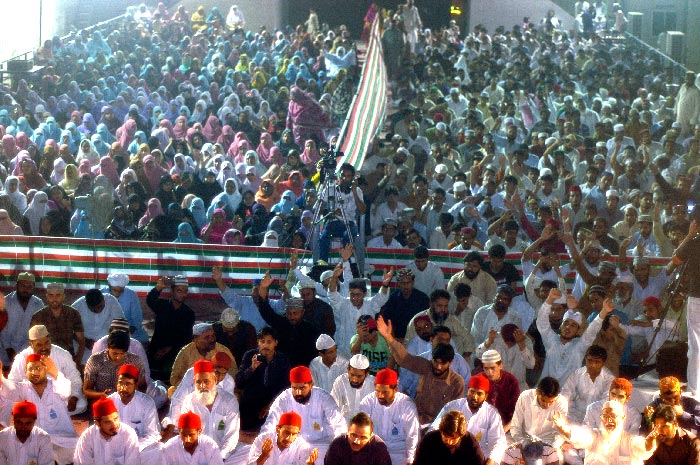 Minhaj-ul-Quran Ulama Council organized Miraj-un-Nabi Conference 2012 in the central secretariat in Lahore on June 18. Sahibzada Faiz-ur-Rehman Durrani, Amir-e-Tehreek of MQI presided over the Conference, while distinguished participants included acting Secretary General Sheikh Zahid Fayyaz, GM Malik, Brig. (r ) Obaidullah Ranjha, Allama Muhammad Jafar Shamsi, Syed Farhat Hussain Shah, Allama Mir Asif Akbar, Allama Muhammad Hussain Azad, Allama Muhammad Usman Sialvi, Jawad Hamid, Raja Jamil Ajmal, and other provincial and central leaders of MQI. Besides officer holders of Minhaj-ul-Quran Women League, a large number of people from across Lahore city attended the programme with full devotion.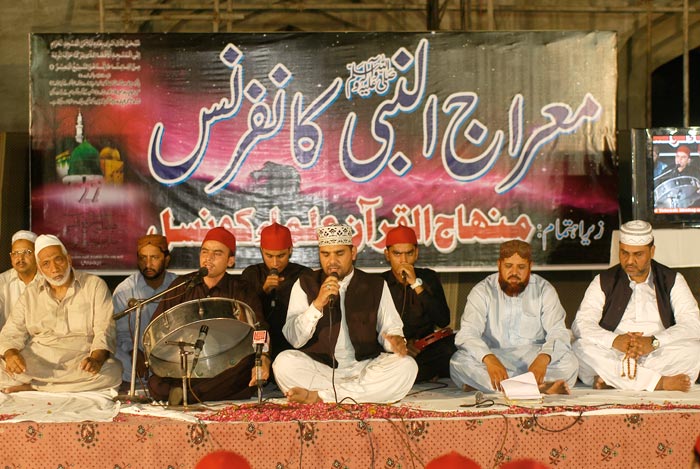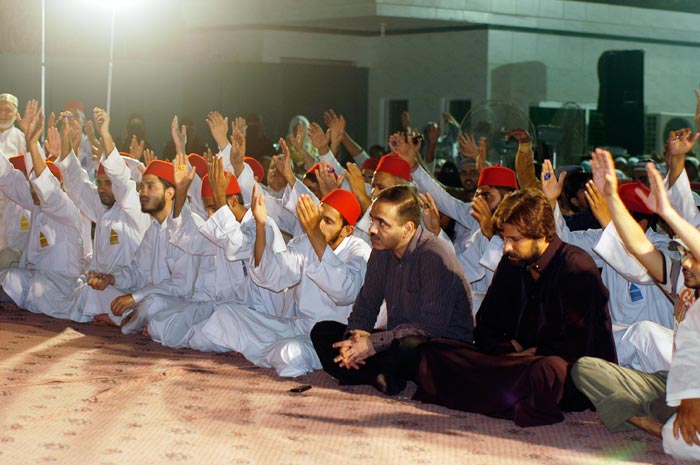 The proceedings of the Conference got underway formally with the recitation of the Holy Quran followed by Naat in the honour of the Holy Prophet (SAW). The address of Shaykh-ul-Islam Dr Muhammad Tahir-ul-Qadri was shown via projector. The proceedings of the Conference were telecast around the world through Minhaj TV.
Delivering his keynote address, Shaykh-ul-Islam Dr Muhammad Tahir-ul-Qadri said that the happening of miracle of Miraj is such a bright and illuminating chapter of history of evolution of humanity that its each and every word begs description and is a manifestation of glory of humankind. The history of human excellence and glory so made by the footprints of the Holy Prophet (SAW) does not only refer to humanity being crown of creations but is also such a beacon of light, which will continue to illumine each and every path of conquest of universe which humankind will undertake for centuries to come. This will continue to inspire the humanity to explore new worlds over and above their earthly confines, he added.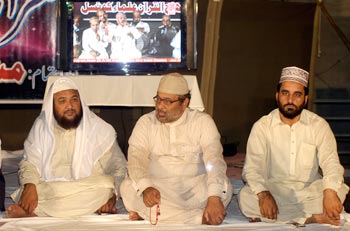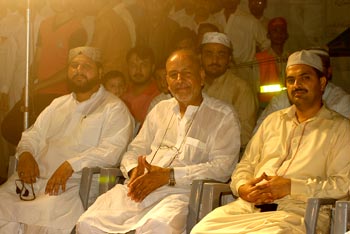 Shaykh-ul-Islam Dr Muhammad Tahir-ul-Qadri further said that if one learnt to control one's cardinal desires and let one's worldly pursuits be driven by a sense of accountability on the Day of Judgment, it will enrich such a person with spirituality. He said that the lesson imparted by the happening of Miraj-e-Mustafa (SAW) was that a man could still become enviable for the angels even in this day and age which is characterized by rat race and dominant influence of materialism. But he added in the same context that it was possible through spiritual ascent.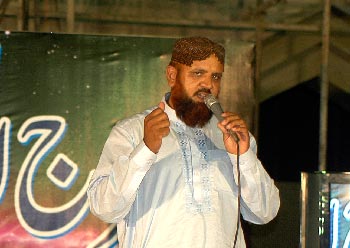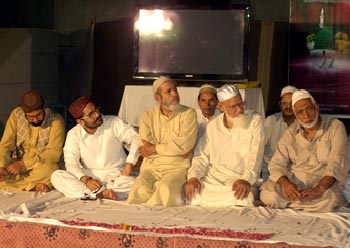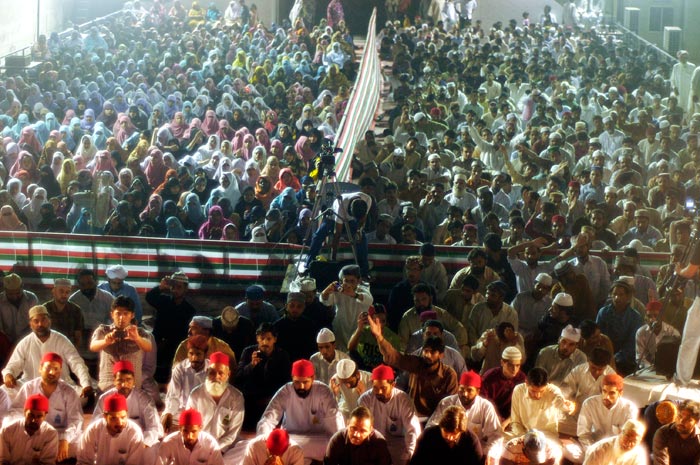 Shaykh-ul-Islam prayed to Allah Almighty to enable every person to get all the blessings of Miraj and enrich his life with the love of the Holy Prophet (SAW) as real peace lay in this.
Speaking on the occasion, Allama Farhat Hussain Shah said that it was the happening of Miraj during which the Muslims got the gift of prayers or Salah, which was declared as the highest pursuit of a believer. He said that Allah Almighty blessed the Holy Prophet (SAW) with three kinds of knowledge; the first is the one, which is exclusive to him; the second is the one which the Prophet (SAW) could give to anyone in accordance to his discretion and third kind is the one, which has been spread across length and breadth of universe.
The Conference ended with Dua and Durood-o-Salam.