MWF launches Ramzan package across the country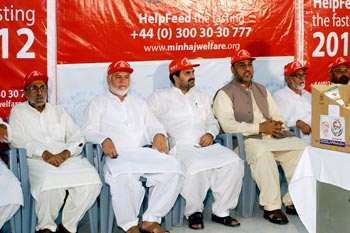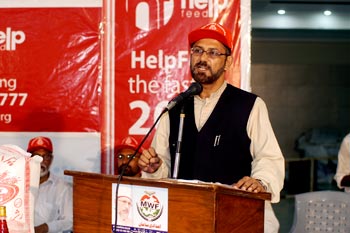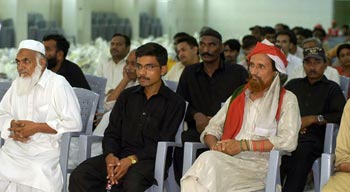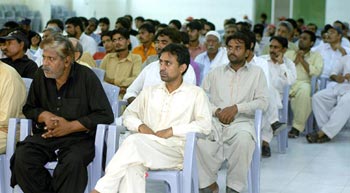 On the special instructions of Dr Muhammad Tahir-ul-Qadri, the distribution of Ramzan package has been initiated among the low-income families across the country under the Helpfeed Project 2012 of Minhaj Welfare Foundation. The prestigious inaugural ceremony in this regard was held in central secretariat of MQI in Lahore in which ration package of worth Rs. 5000 was distributed among 200 poor families.
Sheikh Zahid Fayyaz, Iftikhar Shah Bokhari, Raja Jamil Ajmal, Syed Altaf Hussain Shah, Jawad Ahmad, Sajid Mahmood Bhatti, Malik Fazal Hussain, Javed Iqbal Qadri and other leaders were also present at the occasion of ration distribution.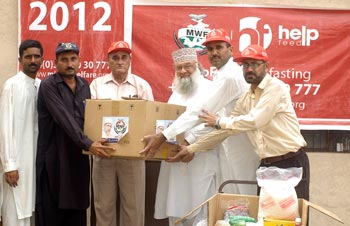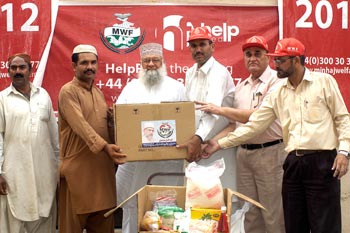 Speaking on the occasion, Iftikhar Shah Bokhari, Director of Minhaj Welfare Foundation, said that the holy month of Ramadan provides a golden opportunity to share the grief of the less privileged sections of society who are deprived of basic necessities of life.
He said that the purpose of Ramzan package was to facilitate the low-income families during the holy month. He said that it was also geared towards raising awareness of the need among the affluent sections of society that they should also come forward and help their brethren in financial distress.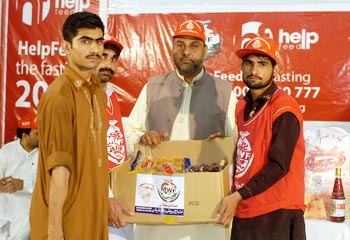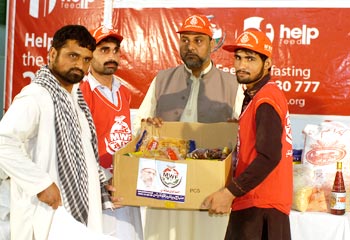 Iftikhar Shah Bokhari said that Ramzan was a blessed month in which we could win Allah's pleasure by sharing the difficulties of our brothers and sisters. He said that Ramzan package consisted of all those items, which were sufficient to meet the needs of the poor families during the holy month. He said that sacrifice was the essence of Ramzan and accordingly, we must endeavour to bring smiles back on the faces of our less fortunate brethren.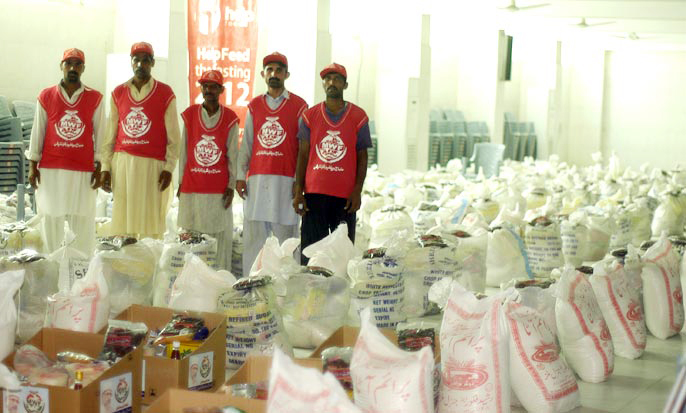 Bokhari said that while we perform our religious rituals during this month, we should also make sure that our brothers and sisters also enjoy respectable position in society, which is possible if we help them as much as we can.