'Umeed-e-Nou Students Convention' marks MSM foundation day
Mustafavi Students Movement (MSM), the student wing of Minhaj-ul-Quran International, celebrated its foundation day with traditional fervor on the 6th of October 2012. The central ceremony was held in the central secretariat of MQI under the topic of 'Umeed-e-Nou Talba Convention'. A large number of students from across Lahore and other areas attended the Convention along with officer holders of MSM. The programme was held under the auspicious of MSM Lahore.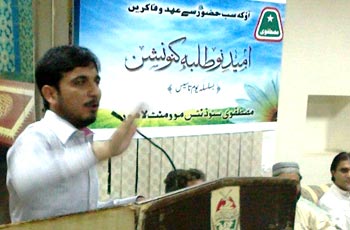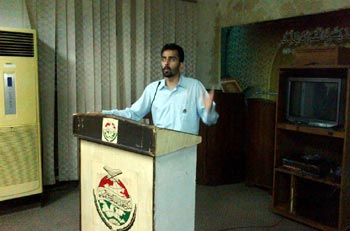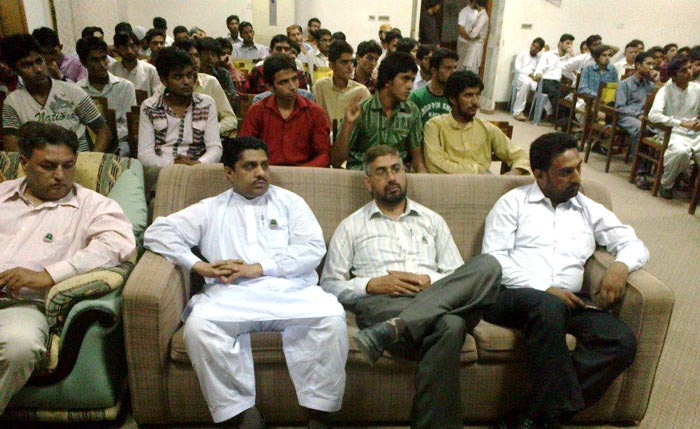 The proceedings of the Convention got underway with the recitation from the Holy Quran followed by Naat.
Addressing the programme, central President of MSM Tajjamal Hussain Inqalabi said that knowledge and character was weapon of the students of MSM. He said that the student body of MQI was busy in spreading awareness among students about their rights by encouraging them to take part in healthy activities aimed at character building and personality development. He said that the core philosophy revolved around the idea of strengthening our bond of love with the Holy Prophet (SAW) as it was central to our faith and a guarantee of our success not only in this world but also in the hereafter.
He said that MSM was a peaceful student organization, which highlighted the message of peace, harmony and engagement. He said that it denounced the politics of arson, violence, burning of public and private properties and stood for employment of peaceful means to convey your message.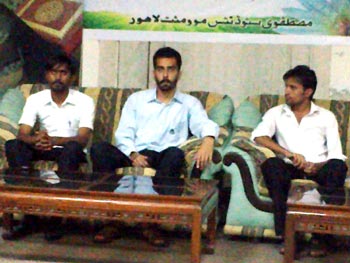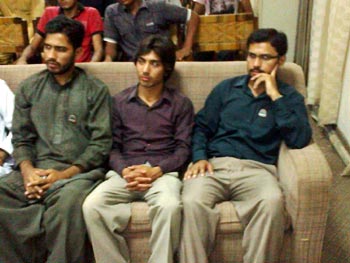 Rana Raheel Javed, Secretary General of MSM, said in his speech that the students were backbone of any society as future of the countries depended upon them. He said that those nations who took keen interest in educating and bringing up their students on the right lines also stood to benefit and consequently progressed. He said that the students rendered many sacrifices at the time of establishment of Pakistan, adding that they would have to play similar role with the same commitment and devotion for the purpose of saving Pakistan.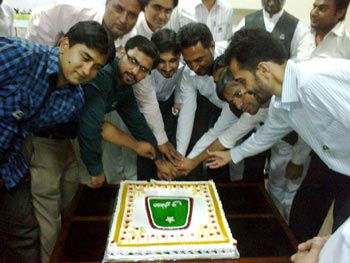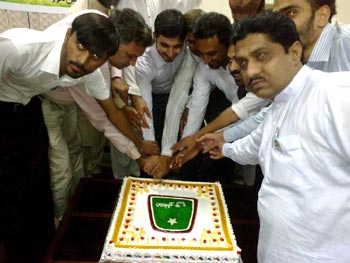 MSM Secretary General said that MSM always involved the student community in meaningful activities and refrained from any unhealthy or negative act. He said that the students were beholden to the vision and philosophy of Shaykh-ul-Islam Dr Muhammad Tahir-ul-Qadri. He further added that they were ready to render any sacrifice for the safety and defence of the motherland.
Those who addressed the Convention included head of MQI Lahore Irshad Ahmad Tahir, Salman Butt, Bilal Ahmad, and Usman Haider. The programme ended on special Dua for peace and harmony in the country.