Reforms in system to defeat militancy and terrorism: Dr Hassan Mohi-ud-Din
Dr Hassan Mohi-ud-Din Qadri, President of MQI's Supreme Council, has said that even fifty elections held under the prevalent electoral system would fail to bring about any change in the country with the result that things would continue to go from bad to worse. He said that public gathering on the 23rd of December would be path-breaking and historic event in nature.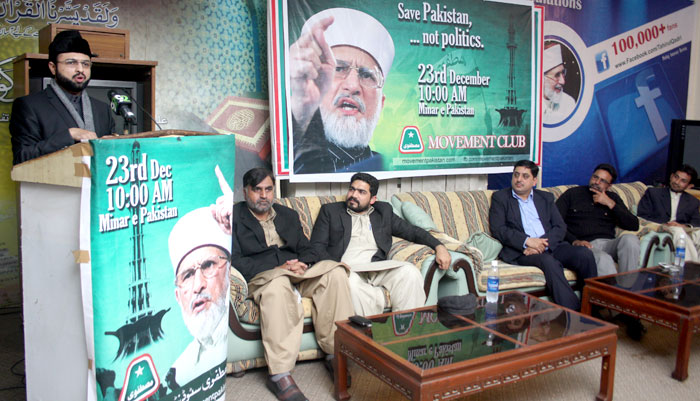 Dr Hassan Mohi-ud-Din Qadri expressed these while talking to a delegation of MSM leaders who called on him in his office in Lahore today. Tajamul Hussain, Rana Raheel and other student leaders were present on the occasion
Dr Hassan said that Dr Tahir-ul-Qadri was not against any political party or leader as he had no political agenda. He said that Dr Qadri was returning home with a mission to save the country and he would announce a national agenda on the day of his arrival.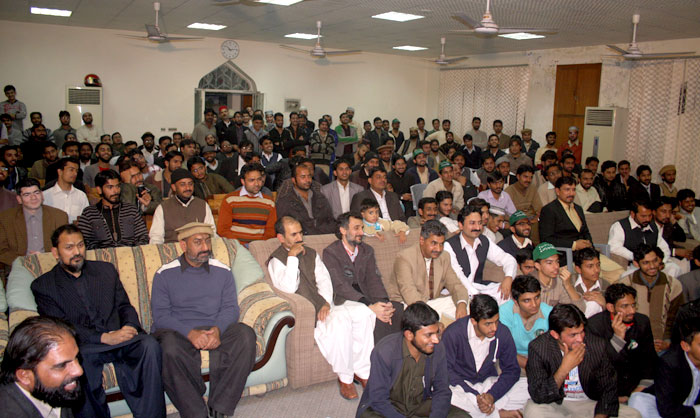 Dr Hassan Mohi-ud-Din Qadri said that steering the country out of multiple crises it was faced with was national objective for which MQI would reach out to all segments of society. He impressed upon the students to play their role in making public awareness campaign a resounding success.
Dr Hassan made it clear that MQI wanted to bring about change through peaceful and democratic struggle. He said that it was important to reform the system and not merely change faces. He said that change of faces in the corridors of power always resulted in frustrating the expectations of masses.
He said that we needed a system, which suited the genius of people of Pakistan and was instrumental in resolving their problems. He said that a system fully owned by the people was capable of defeating the scourges of terrorism, militancy and extremism.