Thousands of female students to welcome Dr Tahir-ul-Qadri: MSM
Shakira Chaudhry, President of Mustafvi Students Movement (Female), has said that the news of arrival of Dr Tahir-ul-Qadri has caused a reverberation among the vested interests. She said that the 23rd of December would represent the beginning of demolishing a system, which was erected on hooliganism, authoritarianism, manipulative tactics, and corruption. She said that this day would serve as a basis for establishment of a prosperous, stable and peaceful country.
Ms Chaudhry expressed these views while addressing a public rally of female students at New Campus of Punjab University Lahore today. Sidra Jabeen, Sidra Karamat, Qurat-ul-Aian, and Malika Saba were also present on the occasion.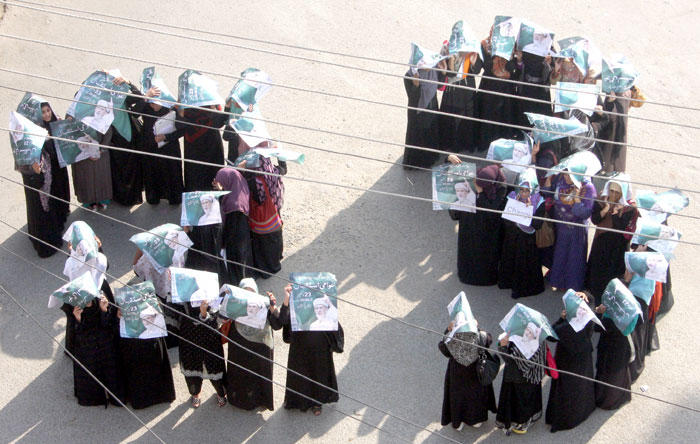 She said that Dr Tahir-ul-Qadri would declare a national reform agenda on his arrival, adding that the people would know that peace and democratic change was the solution to the problems facing the country.
Shakira Chaudhry said that Dr Tahir-ul-Qadri was returning with an agenda of change. She added that the heart of Dr Muhammad Tahir-ul-Qadri beat with the people of Pakistan. She said that corrupt electoral system was like a cancer for the body politic of the country and Dr Qadri was coming for its surgery. She said that 23rd of December would become as renowned as the 23rd of March in the history of Pakistan.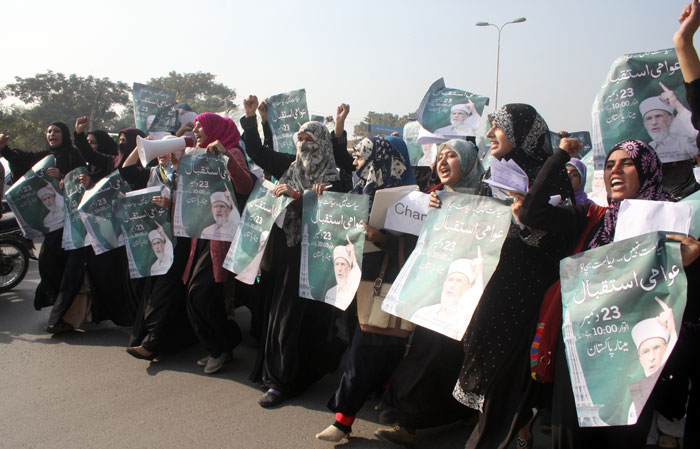 Shakira Chaudhry said that all religious and political leaders would be invited to attend the mass public reception. She made it clear that MQI and PAT were not against elections, rather against electoral system and were struggling for reforms in it. She said that thousands of female students would welcome Dr Tahir-ul-Qadri at Minar-e-Pakistan.