All eyes on December 23: MQI
Dr Raheeq Abbasi, Secretary General of Minhaj-ul-Quran International, has said that the count-down is on and only four days are left before the historic arrival of Dr Muhammad Tahir-ul-Qadri in Pakistan. He said that the total area of Minar-e-Pakistan had been declared as the venue of the gathering and the huge central stage was being prepared for last two days. He said that hundreds of thousands of men, women and families would turn up at Minar-e-Pakistan to extend exemplary and historic welcome to Dr Tahir-ul-Qadri on his return. He said that separate seating arrangements would be made for women. He said that there would be no arrangement of chairs in the venue.
Dr Raheeq Ahmad Abbasi expressed these views while addressing a press conference at the Lahore Press Club in Lahore today. Sheikh Zahid Fayyaz, Irshad Tahir, GM Malik, Qazi Faiz-ul-Islam and other leaders were also present on the occasion.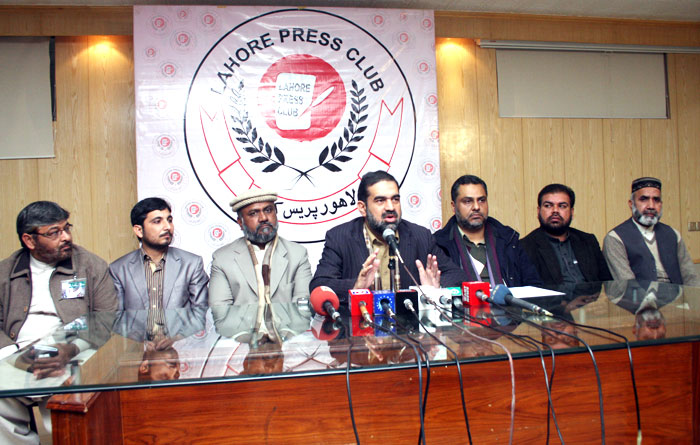 Dr Raheeq Abbasi said that the people of Lahore city would reach Minar-e-Pakistan in their hundreds of thousands and play the role of good hosts of the ocean of people that would pour into the provincial capital from across the country. He said that public reception would be attended by leaders of religious and political parties, representatives of all segments of society including peasants, traders, farmers, students, lawyers, and NGOs. He said that no one would be allowed to bring party flags and the hundreds of thousands of the participants would bring the Pakistani flags with them, which would be a spectacle to watch.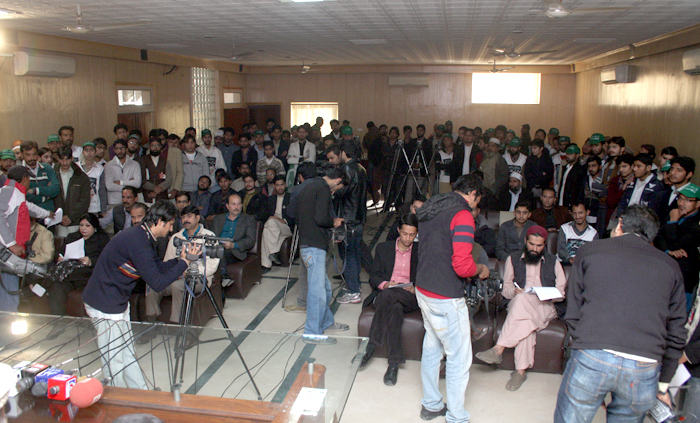 Dr Raheeq Abbasi said that religious scholars and Mashaykh had also promised to come to Minar-e-Pakistan from across the country along with their followers in support of Dr Tahir-ul-Qadri's agenda of saving the state, not politics. He criticized the removal of banners and hoardings by TMOs of the city, saying that such tactics would fail as people were least bothered and equally passionate to attend the public reception. He said that there would be representation from all provinces and the masses would vow to send the present outdated, corrupt electoral system packing through peaceful struggle because it was the real enemy of Pakistan.
Dr Raheeq Abbasi said that December 23 would be remembered as a watershed day in the country's history such as August 14 and March 23. He said that Dr Tahir-ul-Qadri would declare national reform agenda on the day, which would represent the aspirations of 180 million people. He said that the masses were impatient to listen to Dr Tahir-ul-Qadri.