Religious scholars vow to join hands with Dr Tahir-ul-Qadri
Minhaj-ul-Quran Ullama Council organized a seminar on the subject of 'Let us save state, not politics' in the federal capital on December 15, 2012. The programme was held as part of preparations of December 23. Religious scholars of all schools of thoughts attended the seminar.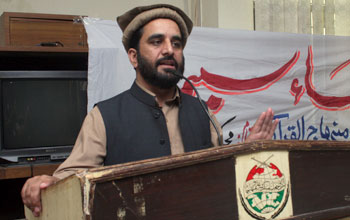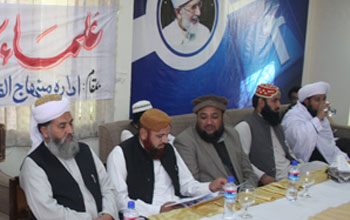 Allama Gulzar Ahmad Madani opened the proceedings of the programme with recitation of the Holy Quran followed by Naat which Qari Abid had the honour of presenting. The distinguished among the participants were Mufti Muhammad Khateeb Mustafai, Pir Syed Salim Gilani, Allama Qari Muhammad Azeem, Allama Qari Muhammad Abir, Allama Mir Ishtiaq Ahmad Advocate, Allama Muhammad Sanaullah and many others from the federal area.
The speakers expressed their views with regard to arrival of Dr Muhammad Tahir-u-Qadri in Pakistan. They pledged to dedicate their energies to leave no stone unturned to extend historic welcome to him. They said that the current electoral system was the biggest hurdle in the way of real democratic change in the country and the root of all problems afflicting the country at present. They said that the system held the entire nation hostage for last 65 years.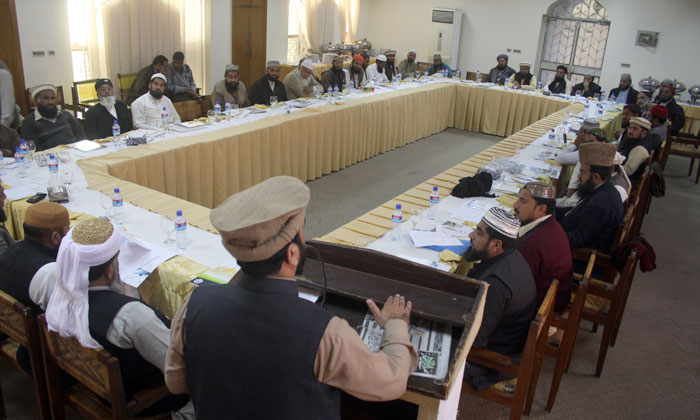 The religious scholars said that Shaykh-ul-Islam Dr Muhammad Tahir-ul-Qadri gave a call to the nation to change the system and the first responsibility to heed this call and respond positively lay on the scholars and intellectuals. They said that religious scholar played their role during the freedom movement and the same role needed to be repeated. They said that if they failed to rise to occasion, the succeeding generations would hold them responsible.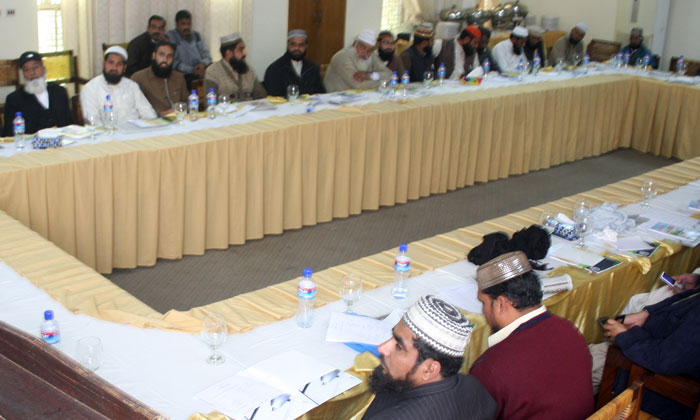 Those who addressed the Convention included Allama Haji Imdadullah Qadri, Allama Mir Asif Akbar, Prof Abdul Qaddus, Pir Syed Abdur Rashid Qadri, Syed Abdulah Shah Hussaini, Syed Bahir Hussain Shah, Qari Usman, Allama Ashfaq Hamyoun, and Dr Muhammad Bashir Sialvi. Syed Haider Ali Bokhari conducted the proceedings of the programme.