Daily The News: 4m people will stay in capital till final outcome: Dr Tahir-ul-Qadri
LAHORE: Tehrik-e-Minhajul Quran Chairman Dr Tahirul Qadri has said that January 14 would bring about a revolution in the country, and the people of Pakistan will end the hegemony of the so-called political giants of the country.
Addressing the Ulema and Mashaikh Convention, held at the Minhajul Quran Secretariat in Model Town here on Thursday, Qadri said he would start his long march along with three million people, and their number would reach four million till the culmination of the march. "No one will return from Islamabad till the final outcome," he declared.
Qadri said many political forces had staged long marches in the past and only a few thousand people were with them at the start of the long march. But he would start his journey from Lahore along with three million people, he added.
Qadri warned that if elections were held without reforms, it would be tantamount to breaking up Pakistan.
"If elections were held without reforming the electoral process, the same people would come to power and the unending hegemony of a few hundred people would continue to prevail in this country," he added. He said he would prefer travelling with those participating in the long march.
He said Islamabad would turn into a 'Tehreer Square' on 14th of January and people present there would decide the fate of the country. "Millions of people in the long march would bring about a revolution," he added. He said his call for the long march had disturbed those roaming the power corridors.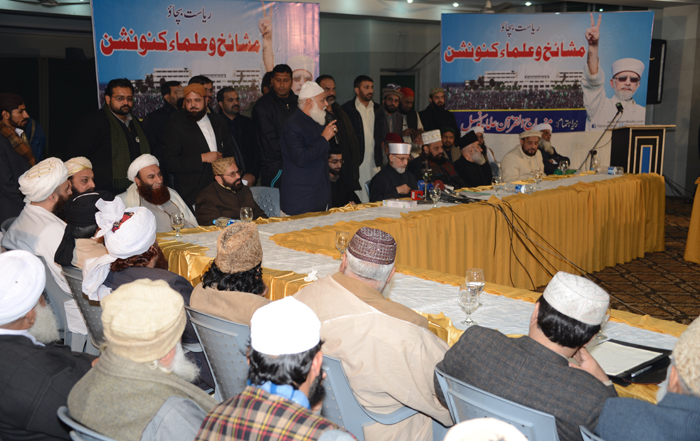 Dr Qadri said some political figures had got personal with him and started issuing false statements about his views and practices but that filthy campaign could not restrain him from his mission. "Your fowl language would not save your power on January 14," Qadri warned.
He said the country could not afford such political system which had been hijacked by a few 'fortunate' families and the rest were deprived of even food. He said the people would go to Islamabad with the objective of rooting out the corrupt system which brings the corrupt, incapable, thieves and dacoits into power.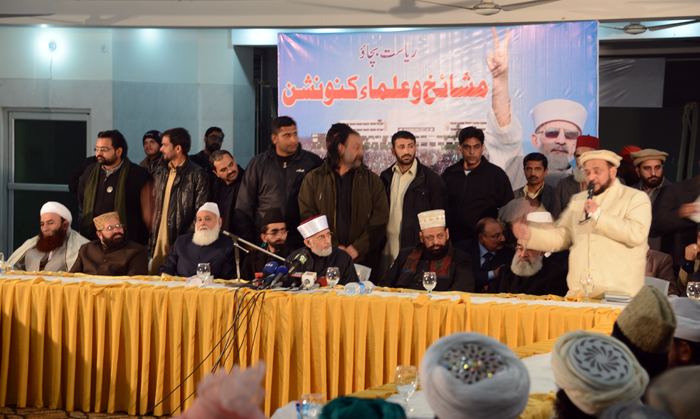 He said Ulema and Mashaikh had supported Quaid-e-Azam wholeheartedly to make Pakistan, and now they would support him to save the country.
Apparently referring to Nawaz Sharif's statement, Qadri said few people were raising questions about his return after three years and accusing him of some special agenda but why they don't ask about those who returned to the country after eight years. He clarified that he had no agenda other than putting the country on track. "I have come to put things right which had never been done in the past 65 years," he added.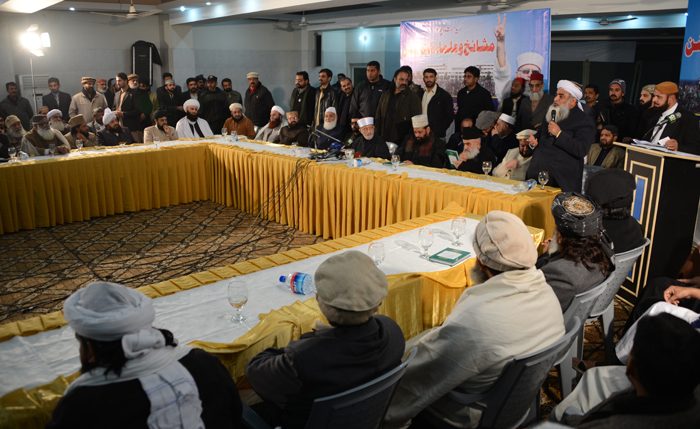 Qadri said his demands were not against the Constitution or against Holy Quran and Sunnah. Terming children, women, youth and old people his force, he said he had taken the step only for the well-being of the people, and not for his personal interests. He said he was not against politics but wanted a uniform system for everyone.
Qadri also took oath from all Ulema and Mashaikh attending the convention to reach Islamabad along with their thousands of supporters for saving the country from thieves and dacoits.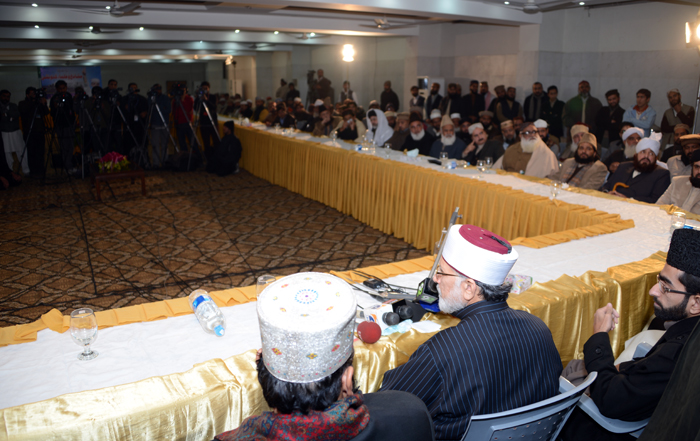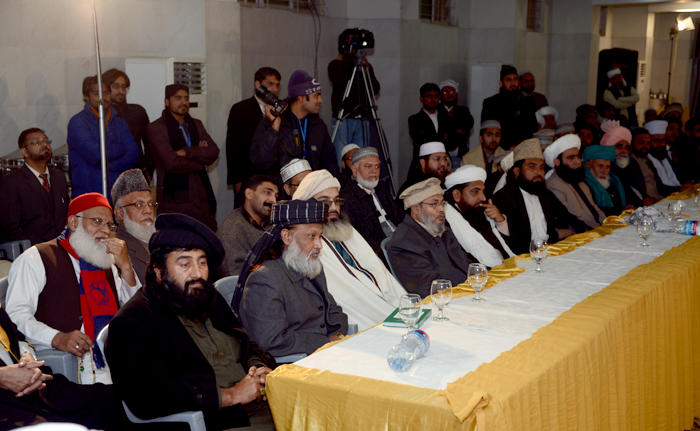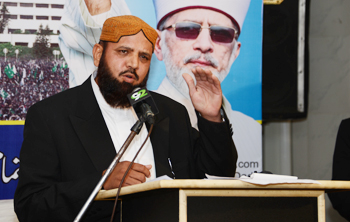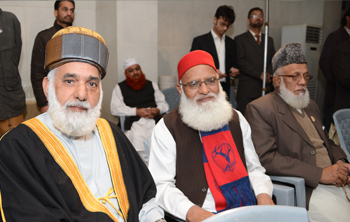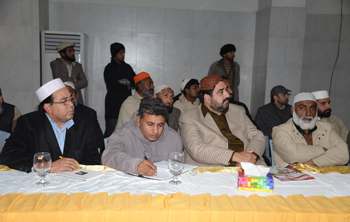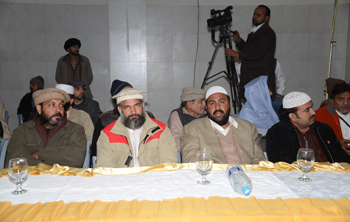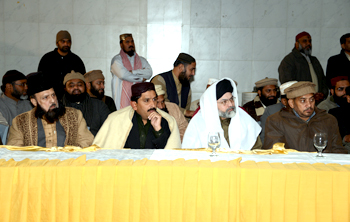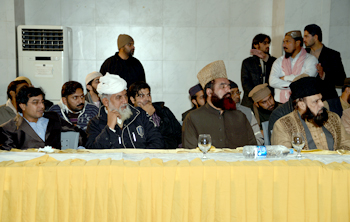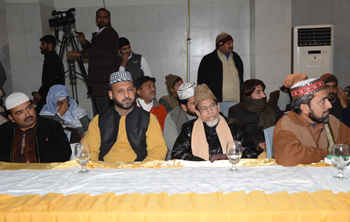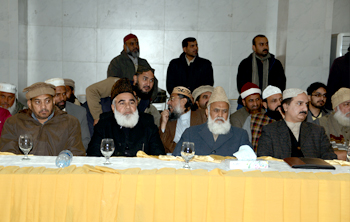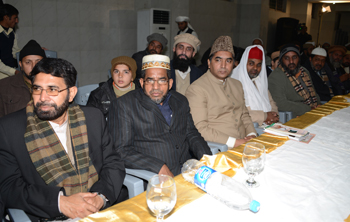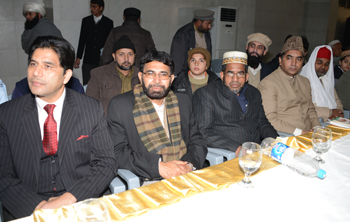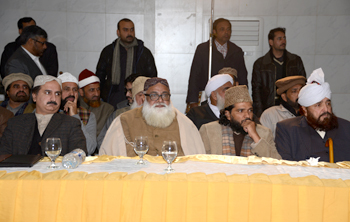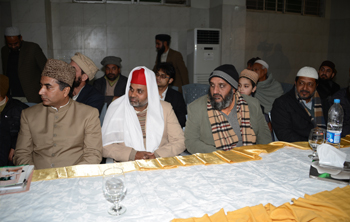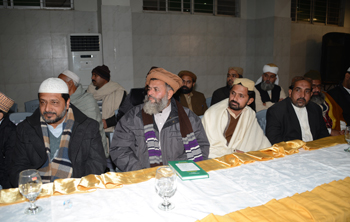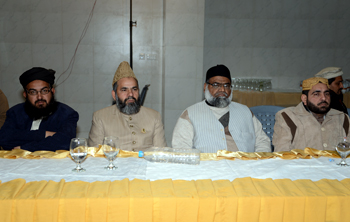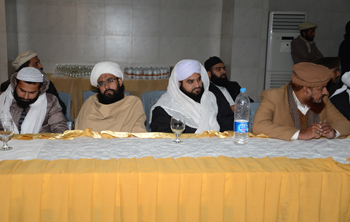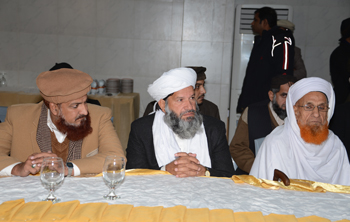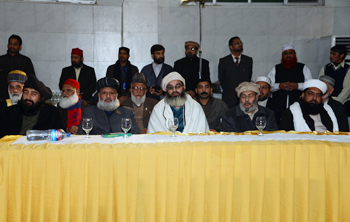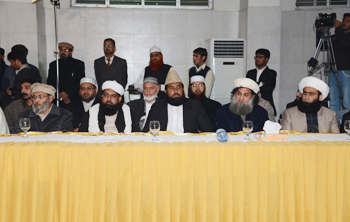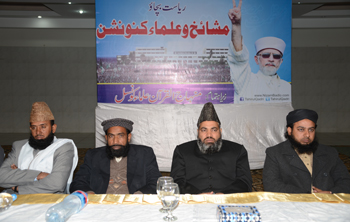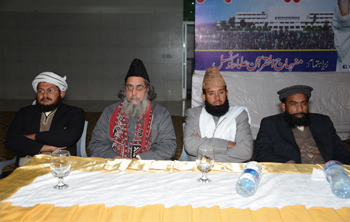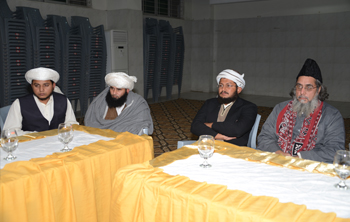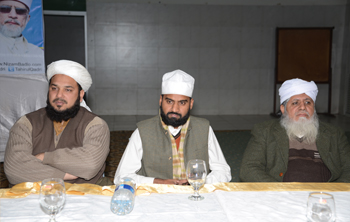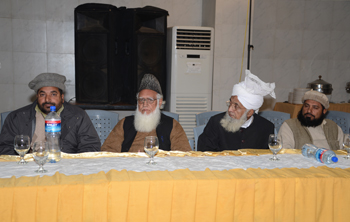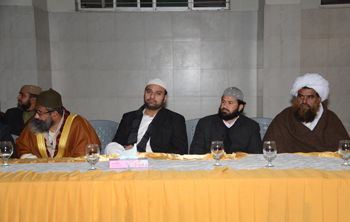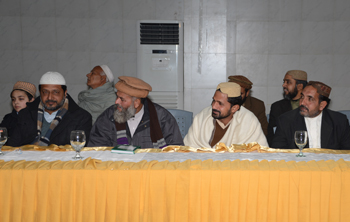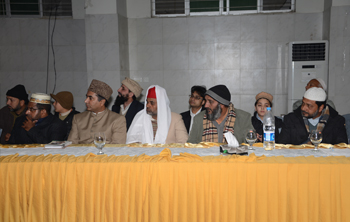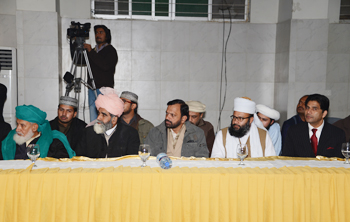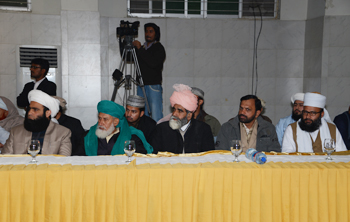 Source: http://images.thenews.com.pk/
Source : http://images.thenews.com.pk/04-01-2013/ethenews/t-19992.htm