Long march would not be put on hold: Dr Tahir ul Qadri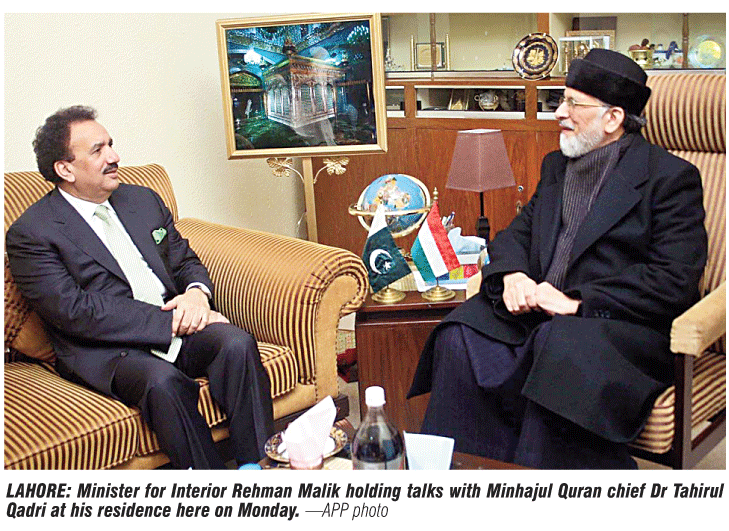 Federal Interior Minister Rehman Malik has informed the chief of Tehreek-e-Minhaj-ul-Quran Dr Tahir-ul-Qadri that there is a threat of terrorist attack on the long march.
Tahirul Qadri says that though he is ready to meet the federal cabinet led by the prime minister but the long march would not be put on hold.
Rehman Malik met Tahir-ul-Qadri in Lahore and told him that his January 14 long march is on the target of the terrorists.
The two leaders told the media after the meeting that the talks were not at all not meant to stop the long march.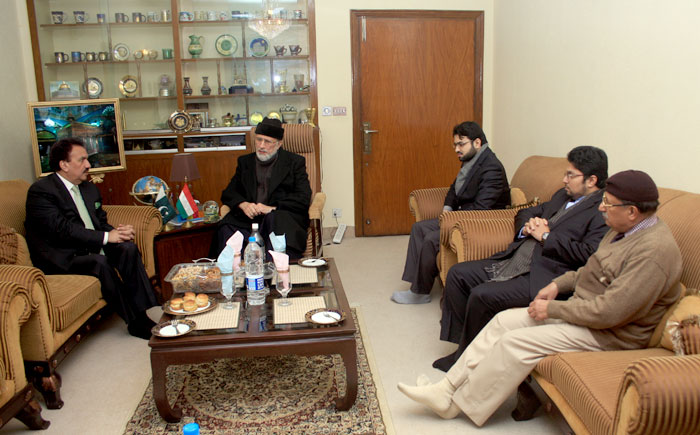 Tahirul Qadri said that there are attempts to stop the long march in many districts and areas. If long march is stopped by forceful I could not guarantee that it would be a peace long march, he warned.
Replying to a question he said that not a single point of his agenda is against the constitution.
Rehman Malik said that Tahirul Qadri's agenda is a national agenda and all the parties should have to ponder over it.
He said that he has directed Secretary Punjab to provide security to Tahirul Qadri.
The federal government would not become an obstacle to the long march, he added.