Govt will be responsible of his under house arrest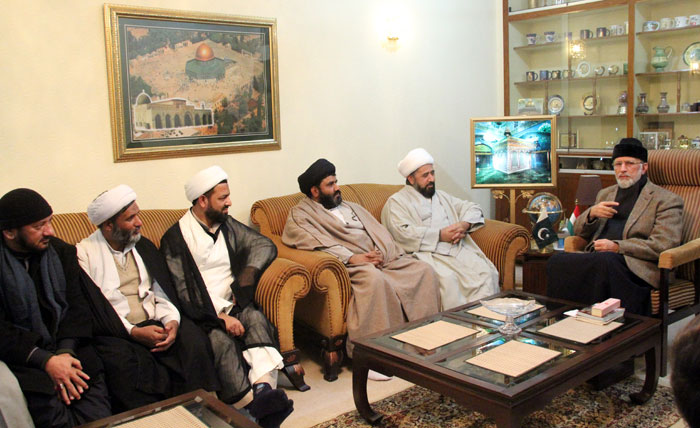 The Pakistan Awami Tehreek leader Dr Tahir ul Qadri has said that federal and Punjab government would be responsible if he was placed under house arrest.
He said this while speaking to news persons along with Majlis Wahdatul Muslimeen leader Ameen Shaheedi in Lahore on Tuesday.
Shaheedi, on the occasion, said that state was not being run according to the Constitution. He said that MWM and Dr Tahir's slogans were same. He said that MWM announces support of Dr Tahir ul Qadri's long march.
Meanwhile, Dr Qadri claimed that several cities of Punjab, and Islamabad were being blocked with the help of containers. He also said that TMQ workers being harassed, added that, MNAs and MPAs have been ordered to stop long march at any cost.
The TMQ leader further claimed that international media reporters have been hired for spreading anti-long march propaganda.
Dr Qadri stated that his January 14 long march was according to the Constitution of Pakistan. He warned that if anyone tries to stop the long march, the crowds of millions of people would be out of his control.
He said that detailed briefing over march routes and programmes would be given on January 12.