We Salute you Tahir ul Qadri and your ambition
At last tahir ul qadri reached at Islamabad, fulfilled his promise. Thousands of people are with him in his long March.
Tahir ul qadri said March hoga , March hoga aur March hoga. and Thanks to ALLAH almighty they reached safely to Islamabad at his destination. Revolution is now few steps far. Get Ready for big change. We are with you Tahir ul Qadri, Go Ahead and Occupy Zardari (Dog House) . It's time to take revenge for these culprits of nation, hang them on D-Chowk and take a bloody revolution.
Success is awaiting of your speech, Come up Sheikh ul Islam , we are waiting of your speech.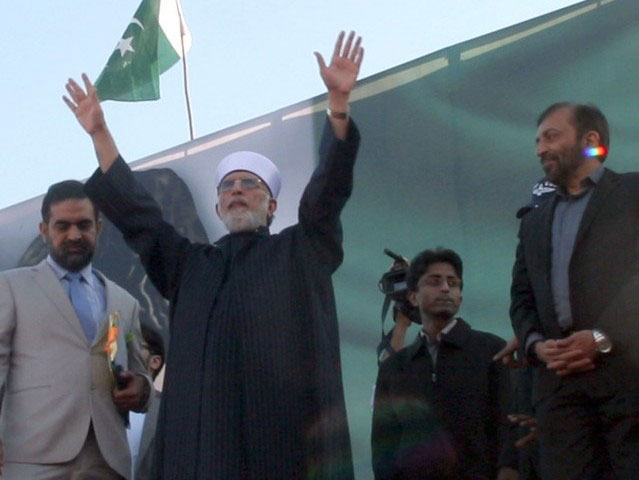 Source : http://oly.com.pk/tahir-ul-qadri-teri-jurat-ko-salam-paish-karta-han-pakistani/