ECP members' appointment unconstitutional: Qadri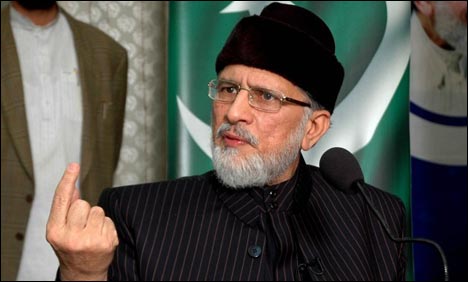 January 31, 2013 - Updated 150 PKT
LAHORE: Tehreek-e-Minhajul Quran chief Dr Tahirul Qadri on Thursday said that formation of the Election Commission of Pakistan and discretionary funds of parliamentarians were unconstitutional, Geo News reported.
Speaking to media, he said that he had decided to move the Supreme Court over both the issues.
He said the issue of formation of Election Commission was important than its dissolution.
The cleric said that ECP members should be sacked since their appointment was unconstitutional.
He said that discretionary funds of the prime minister, chief ministers and parliamentarians were unconstitutional. He called for freezing of such funds.