PAT for resolution of Kashmir issue as per UN resolutions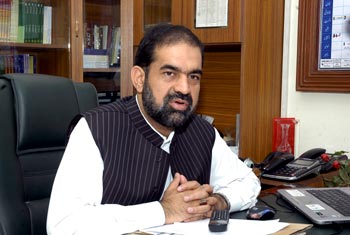 The disputed Kashmir issue should be resolved in accordance with the aspirations of the Kashmiris and the UN resolutions. The international indifference to the plight of the people who have suffered long and hard at the hands of Indian occupation forces for over six decades is worrisome and raises many questions.
Dr Raheeq Abbasi, President of Pakistan Awami Tehreek, expressed these views in a statement on the occasion of Kashmir Solidarity Day on February 5.
The PAT President said that the Kashmir issue should be resolved through dialogue and in accord with the spirit of the UN resolutions. He said that Kashmiris' right to self-determination was universally-acclaimed fundamental right, adding that the Indian stubbornness to enter into meaningful dialogue with Pakistan was a real impediment in the way of resolution of the issue. He said that the use of force was a non-option as this policy failed miserably in the past.
Dr Abbasi said that Kashmir dispute was a part of unfinished agenda of South Asia. He said that the region would not be able to attain durable peace and economic development as long as the Kashmir issue remained unresolved. He held that if India and Pakistan negotiated over the issue with sincerity of purpose, there was no reason why they could not find acceptable solution to hitherto intractable issue. 'The leaderships of both countries should approach each other with open arms and open minds. It is about time we lived like good neighbours. If we do so, the disputed issue can be resolved amicably," he added.