SC takes up Dr Tahir-ul-Qadri's petition for hearing on Feb 11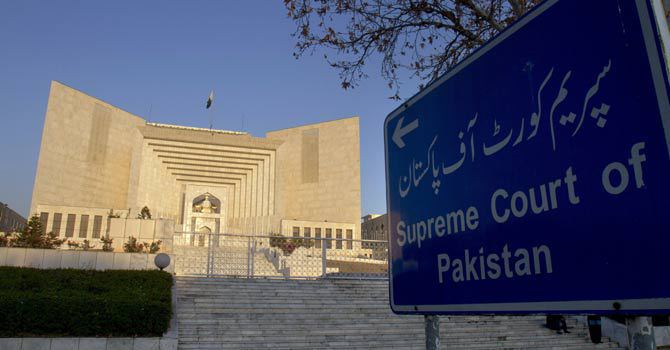 A three-member bench of the Supreme Court of Pakistan headed by Chief Justice Iftikhar Muhammad Chaudhry will take up the petition of Dr Muhammad Tahir-ul-Qadri for initial hearing on February 11 (Monday). Other members of the bench are Justice Gulzar Ahmad and Justice Sheikh Azmat Saeed.
In his petition, Dr Tahir-ul-Qadri has challenged the constitution of the Election Commission of Pakistan on the basis that the Commission was not constituted as per Articles 213 and 218 of the Constitution. He has prayed to the apex court to declare all appointments as void ab initio. The petition has also asked the Supreme Court to pass an order restraining the CEC and members of the Commission from carrying out their functions.
Article 213 (a) obligates the Prime Minister and the leader of the opposition in the National Assembly to send three names to parliamentary committee for hearing and confirmation of one of them as the Chief Election Commissioner. Likewise, the manner of appointment of four members of ECP has clearly been stipulated under Article 218(b) in which each province would send three names to parliamentary committee. The committee would conduct hearing and select one of the three as member of the ECP. Dr Tahir-ul-Qadri has contended that the said constitutional procedure was not followed at the time of appointment of CEC and the four members of ECP.
While admitting the petition for hearing, Chief Justice Iftikhar Muhammad Chaudhry observed, "In view of the important nature of issues raised, touching (on) the appointment of Chief Election Commissioner (CEC) and the members of the Commission, the petition along with CM Application (for stay) be fixed on February 11."
The Supreme Court issued notices to the Attorney General of Pakistan, Chief Election Commissioner and Dr Tahir-ul-Qadri for hearing on Monday. The legal experts are attaching great importance to this petition in view of critical questions that it raises. It may be pertinent to mention here that Dr Muhammad Tahir-ul-Qadri will argue the case himself.