Yet again: Qadri unveils 10-point manifesto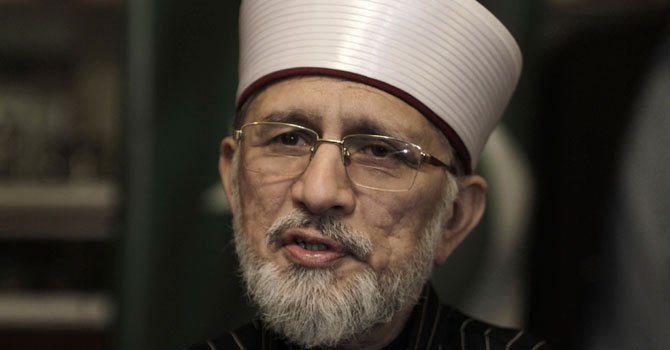 MULTAN: Pakistan Awami Tehreek (PAT) chief Dr Tahirul Qadri said that he was in favour of establishment of South Punjab province and announced to create 15 to 20 new provinces consisting of one or two divisions if they come into power.
Addressing a public gathering at sports ground here, he said that they would introduce unilateral education system and accountability across the country after reaching the power corridors.
Qadri said that he would announce future strategy at a public meeting at Liaqat Bagh in Rawalpindi on March 17.
He claimed that it was the biggest public meeting in such weather in the history of Multan.
The PAT chief said that the youth was future of the country and added that women shared equal participation with men in the progress of Pakistan.
Dr Tahirul Qadri said the country was facing double standard and added that terrorism, extremism and inflation had made the life difficult.
He suggested ten point national agenda for the solution of problems faced by the country.
Source : http://tribune.com.pk/story/511297/yet-again-qadri-unveils-10-point-manifesto/