Perpetrators of Badami Bagh incident be tried under anti-terrorism law: PAT
Islam is a religion of peace and love. The Holy Prophet (SAW) guaranteed the complete protection of life, honour and property of the non-Muslims citizens in an Islamic state. Those miscreants who are involved in Badami Bagh tragedy have nothing to do essence of Islamic teachings and Pakistan. Such miscreants and mischief mongering elements should be tried under anti-terrorism law and exemplary punishment meted out. The cheques of financial assistance announced by the federal and provincial governments should be encashed by March 16. Playing politics on torched and demolished houses is an inhuman act. Every one should support the Christian community at this hour of great difficulty and distress.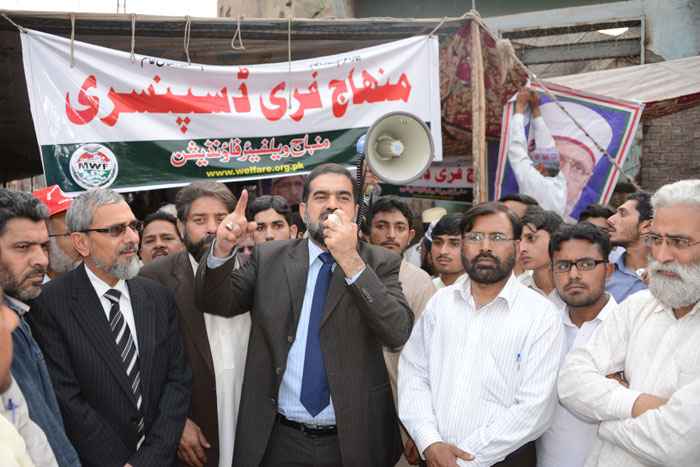 Dr Raheeq Ahmad Abbasi, President of Pakistan Awmi Tehreek (PAT), expressed these during a visit to a medical camp established by Minhaj Welfare Foundation for the affectees of the Badami Bagh tragedy in Joseph Colony, Lahore, yesterday. Food and items of daily use were distributed among the affectees on this occasion. GM Malik, Director of MQI's Foreign Affairs, Raja Jamil Ajmal, Deputy Director Minhaj Welfare Foundation, Sohail Ahmad Raza, Director of Interfaith Relations, Mian Iftikhar, Haji Walayat Qaiser, and Khurram Shahzad were also present on the occasion.
Speaking on the occasion, former Federal Minister and renowned Christian leader J. Salik said that Dr Tahir-ul-Qadri served as a bridge between the Muslims and Christians. He said that PAT and its leadership was playing a central role in removing misunderstandings regarding Islam and promoting soft and peaceful face of Islam in the world. He said that the Christian community and followers of other faiths held Dr Tahir-ul-Qadri in the highest esteem due to his services for promotion of peace, interfaith dialogue and harmony.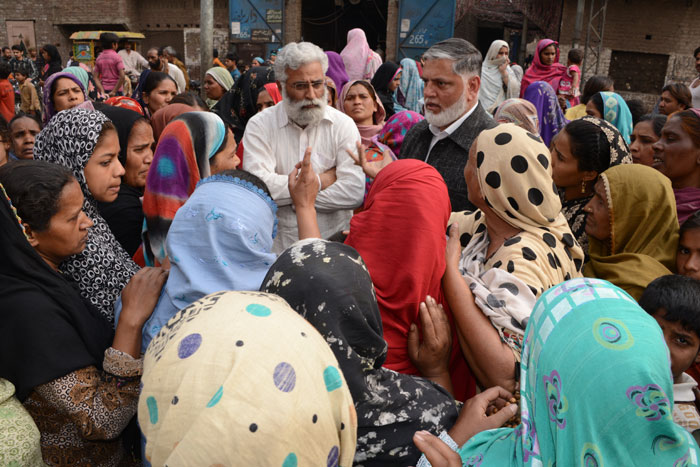 In his talk, Raja Jamil Ajmal, Deputy Director of MWF, said that the Foundation set up medical camps for the Badami Bagh affectees on the special instructions of Dr Muhammad Tahir-ul-Qadri. He said that the camps had the services of qualified doctors and other volunteers round the clock. He said that food was being distributed among the members of Christian community in their homes. He said that MWF was serving the suffering humanity across the globe without any discrimination of caste, creed and colour.
GM Malik said on the occasion that the sentiments of the workers of PAT and MQI were hurt due to this sad incident of vandalism. He said that we were protesting at every forum. He said that PAT and MWF would stay engaged in the relief and rehabilitation efforts.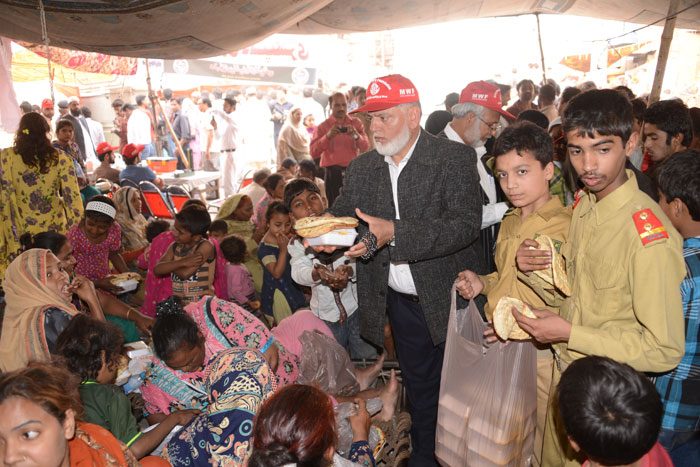 Sohail Ahmad Raza, Director of MQI's Interfaith Relations, said that the more this heart-rending incident was condemned, the less it was. He said that this act of arson attack was a blot on the face of Pakistan. He said that the non-Muslims played a leading role in the establishment of Pakistan and were part and parcel of Pakistani fabric. He demanded of the government to immediately start construction of demolished houses.