The News: A 'major operation' imperative for change: Dr Qadri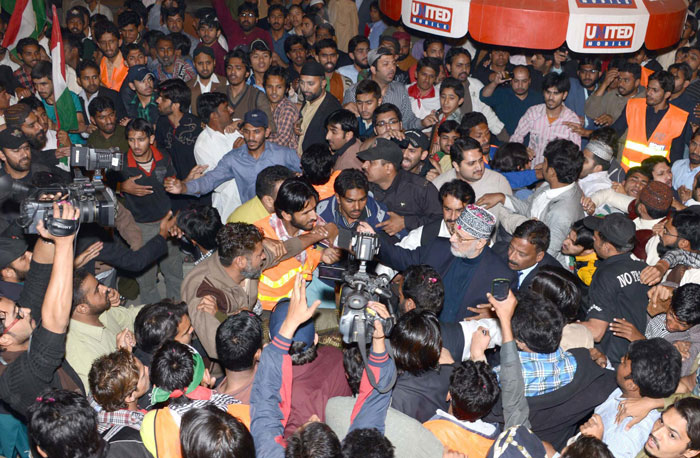 Dr Qadri talking to press at the Lahore's Allama Iqbal International Airport said as long as the corrupt rulers were at the helms of the state the scourge of terrorism would thrive in Pakistan.
Going forward Qadri feared the elections, if held under the existing "rotten" system, would break Pakistan apart.
"A major surgery is required to clear the resident malignance so that a change for the better may come about", said he.
Replying to a question, Dr Qadri said he would announce his future line of action during a public rally at Liaquat Bagh, Rawalpindi, on March 17.
In the end he termed the organized arson of Christians homes in Lahore's Joseph Colony as atrocious.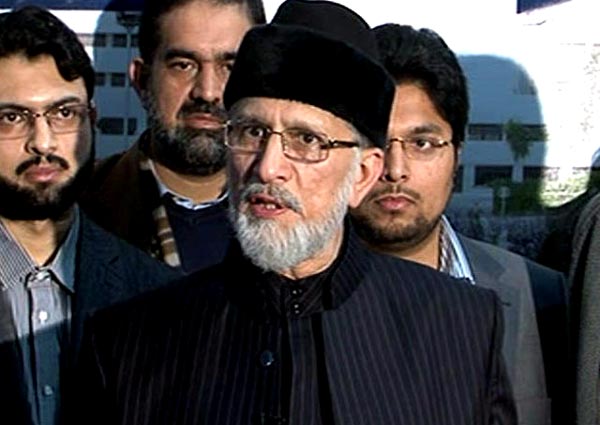 Source : http://www.thenews.com.pk/article-91981-A-%22major-operation%22-imperative-for-change:-Dr-Qadri