Dunya News: Countrywide sit-ins on May 11: Qadri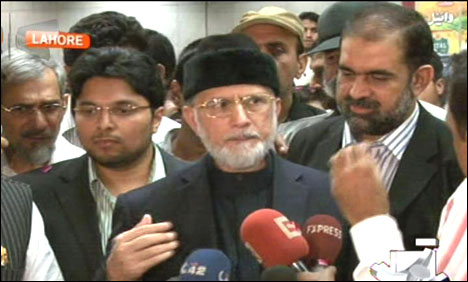 LAHORE (Dunya News) – Talking to the media at the Lahore Airports, chief of Minhaj-ul-Quran International, Dr Tahir-ul-Qadri said that the coming general election would bring no changes in the system even the faces won't be changed.
"It would be the worst elections held thus far in Pakistan," he added.
Those raising the slogan of change would be protesting on the election day's night after they see being cheated through polls, he said.
He said that Pakistan Awami Tehreek would stage sit-ins across the country on May 11. He said the sit-ins would be peaceful, yet powerful in all respect.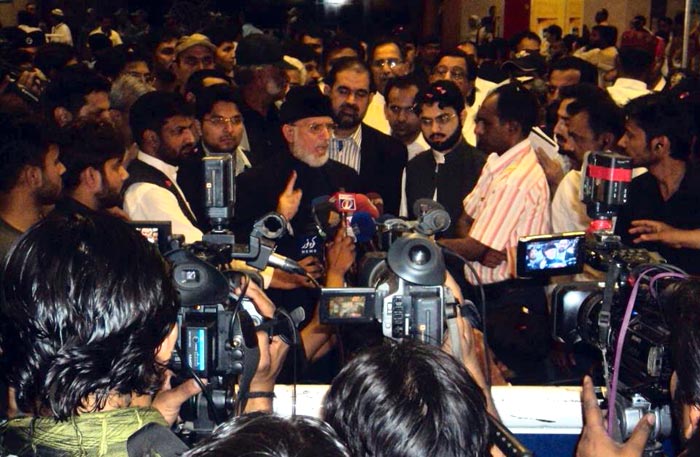 Source : http://dunyanews.tv/index.php/en/Pakistan/172624-Countrywide-sitins-on-May-11-Qadri