All Punjab Quiz Competition held in Minhaj College for Women, Lahore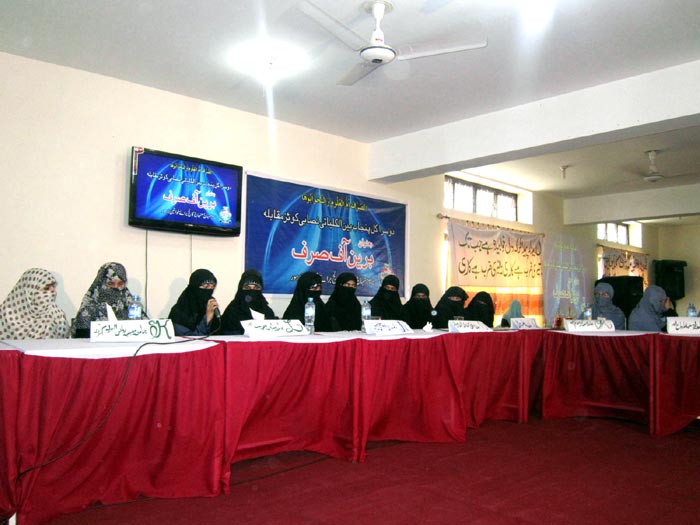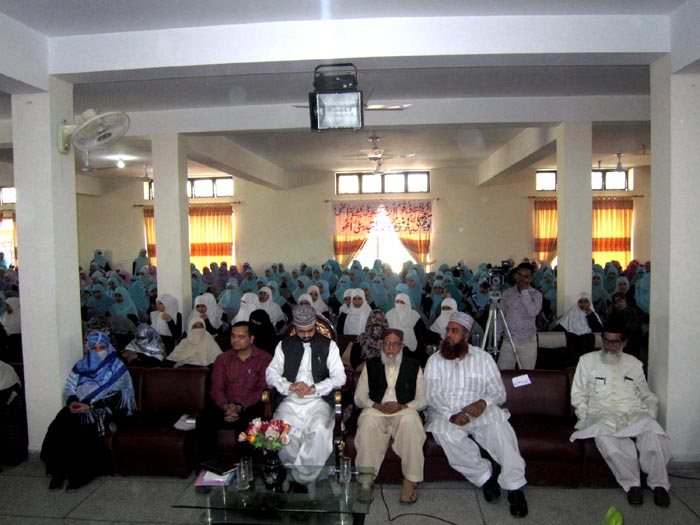 All Punjab inter-collegiate quiz competition titled "Brain of Sarf" was held under the banner of Minhaj College for Women on April 20, 2013. The purpose of the competition was to raise awareness about Islamic sciences, inculcate book reading habit among the students and inspire them to know more about Islamic teachings.
Prof Muhammad Nawaz Zafar, the distinguished professor of the field, presided over the programme, while Dr Hussain Mohi-ud-Din Qadri was the guest of honour on the occasion. Experts having prominent positions in their respective fields also attended the even. The guests included Prof Hafiz Muhammad Azam Nuri of Government College Gujranwala, Prof Mian Ghulam Mustafa Awan of GCT Lahore, and others. Maulana Mufti Ghulam Hassan Qadri and Prof Muhammad Ilyas Azami served as the jury. Teams from 16 institutions of Punjab participated in the quiz competition.
The proceedings of the programme, which continued for 6-7 hours, opened up with the recitation from the Holy Quran followed by Naat. Three rounds were conducted and the teams participated in the event with full preparation. Miss Saima Azhar and Miss Bushra conducted the proceedings of the competition. The details of prizes are as follows:
· First prize of Rs. 10,000
· Second prize of Rs. 7,000
· Third prize of Rs. 5,000
· Fourth prize was decided through a draw
Jamia Sirajia Naeemia lil-Banat (Lahore), Jamia Faridia lil-Banat (Sahiwal), Dr Sarfraz Naeemi Research Institute (Garhi Shahu, Lahore), Jamia Islamia Minhaj-ul-Quran lil-Banat (Fatehpur, Layyah) bagged first, second, third and fourth positions respectively.
The programme ended on Dua followed by lunch.