Dr Hassan Mohi-ud-Din Qadri returns after attending World Economic Forum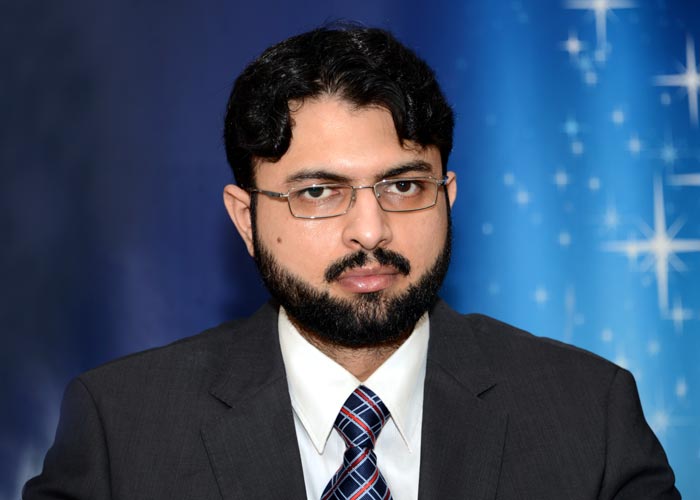 Dr Hassan Mohi-ud-Din Qadri, President of MQI's Supreme Council, reached Lahore yesterday after attending the latest edition of World Economic Forum held in Jordan. He addressed a number of sessions of the Forum, which continued for 3 days. Attendance of Dr Hassan Mohi-ud-Din Qadri in World Economic Forum and his speeches at various sessions have brought home the fact that moderate and progressive Islamic scholars are the real advocates of Islam.
The occasion also provided MQI with an opportunity to highlight its contributions for promotion of peace, interfaith dialogue and harmony at the global level. The international delegates appreciated the services of MQI and Shaykh-ul-Islam Dr Muhammad Tahir-ul-Qadri for these loftier causes, adding that example so set needs to be emulated as part of efforts to build bridges among various cultures and civilizations.
The President of MQI's Supreme Council chose the subject of leaders' role in improving interfaith and cross-cultural relations in the context of changing circumstances in the world. He also threw light on the status of religious minorities, secularism and political Islam in the World Economic Forum. He also referred to historic role being played by MQI and its leadership in seeking an end to terrorism and extremism and for promotion of interfaith dialogue.
Dr Hassan told the delegates that the Fatwa against terrorism issued by Dr Muhammad Tahir-ul-Qadri, a unique scholarly work of its kind, won international applause and that it had become the most authentic intellectual work in the world. He said that the world recognized Dr Qadri as an ambassador of peace, human development and integration. He said that the contents of the book can help explore the reasons of terrorism and fashion a strategy to counter the menace which had been at the heart of global agenda for well over a decade now.