Miracle of Miraj a gift for mankind: Dr Hassan Mohi-ud-Din Qadri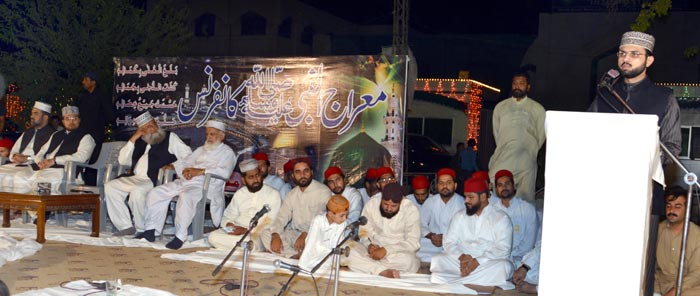 Present-day status achieved by science after a passage of many centuries is owed to phenomenal and stunning developments in the field of knowledge. Despite gigantic strides made by man in various  fields, he has not been able to go beyond one planet of solar system. The greatness of the most accomplished Prophet of Allah (SAW) can be gauged from the fact that he crossed the vast expanses of universe in a span of a few moments and won nearness of his Creator. The journey of Ascent undertaken by the Holy Prophet (SAW) marked the climactic point of human knowledge and science. Human mind has failed to comprehend the essence of 'Miracle of Miraj'.
These views were expressed by Dr. Hassan Mohi-ud-Din Qadri, President of MQI's Supreme Council, during a ceremony held at the central secretariat on the occasion of 'Miraj-un-Nabi (SAW). Dr. Hussain Mohi-ud-Din Qadri, President of Federal Council, Sahibzada Faiz-ur-Rehman Durrani, Dr Raheeq Ahmad Abbasi, GM Malik, Jawad Hamid, Sajid Mahmood Bhatti, Qazi Faiz-ul-Islam were present on the occasion. Hundreds of people belonging to various walks of life attended the programme.
Dr Hassan Mohi-ud-Din Qadri said that the Holy Prophet (SAW) got an opportunity to lead the prayers attended by the Prophets on the night of Miraj and all the veils were unveiled upon him. He said that Miraj-un-Nabi (SAW) is a great gift for the Muslim community, adding that it was the most blessed journey of human history during the night of Ascent.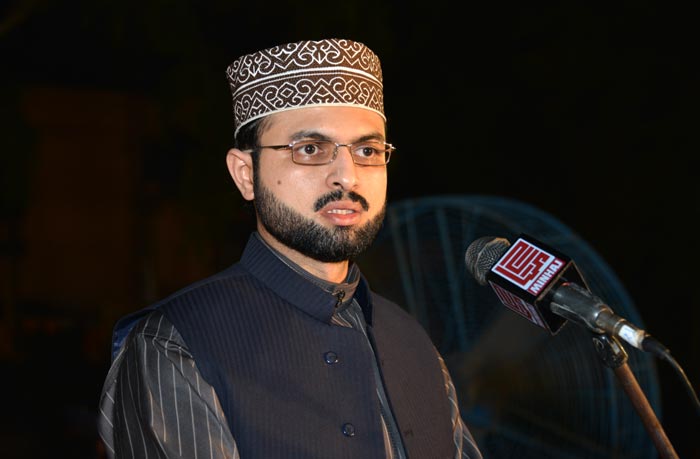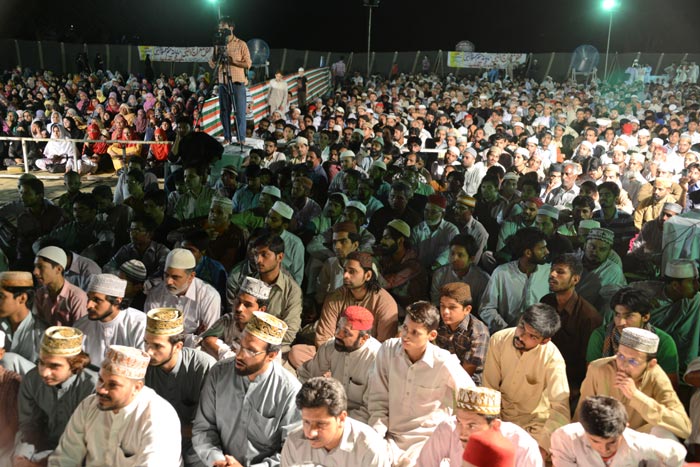 He said that the Holy Prophet (SAW), through his exalted journey, showed the humanity the excellence of knowledge and how crucial its learning was to unmask the truths of nature. He said that it was unfortunate that the Muslim Umma was caught up in the throes of ignorance more than any other community or nation. He said that Islam is all about excellence of knowledge, and pursuit of enlightenment,
adding that contrarily the Muslims remain devoid of light of knowledge, which explains their multiple predicaments.
Dr Hassan Mohi-ud-Din Qadri said that Journey of Ascent held many lessons for us. The chief among them was the importance of knowledge in regaining our lost glory. He said that if we wanted to break the logjam of crises, we needed to employ productive knowledge as a means of salvation. Dilating upon the current state of affairs in Pakistan, the President of Supreme Council said that rampancy of load-shedding, lawlessness, terrorism and violence meant that we had fallen prey to ignorance and did not understand the message of Islam in its entirety.
The programme ended on Dua.