Budget to further burden people with inflation & price hike: Dr Tahir-ul-Qadri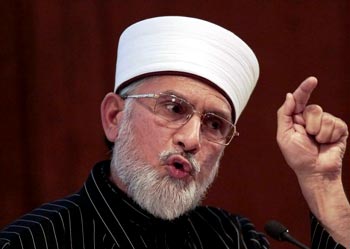 Commenting on the recently announced budget by the federal government, Shaykh-ul-Islam Dr Muhammad Tahir-ul-Qadri has said that proposals contained in the budget are meant to appease a particular community to the detriment of the masses. He said that the poor were robbed to feed the rich. He said that hike in GST would burden the people of Pakistan by giving boost to dearness and inflation across all sectors.
Dr Muhammad Tahir-ul-Qadri said that no measure was proposed to increase the direct income tax nor was any plan spelled out to broaden the tax base. He said that taxing the already taxed was bad economic management which reflected poor economic vision and lack of foresight. He said that budget was also silent on creating employment opportunities to accommodate teeming millions of unemployed youth. He further contended that the finance minister also failed to suggest steps for curtailment of fiscal deficit. He said that though the government vowed to resolve the issue of circular debt within 60 days, no long term strategy was announced to seek an end to energy crisis, which crippled the country's economy by reducing growth in GDP by 2% annually.
Dr Tahir-ul-Qadri said that social sector including education and health failed to get sufficient allocations commensurate to meet the demands of growing population. He said that emphasis on populist schemes such as laptops had a clear political undertone at the cost of sound economic management.