Current crises result of our misdeeds: Dr Muhammad Tahir-ul-Qadri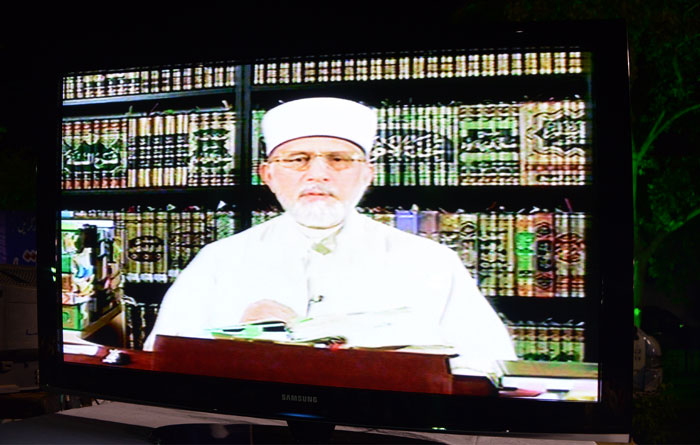 The scourge of terrorism, target killing, skyrocketing inflation, unending wave of violence, lawlessness, and load-shedding, which has been afflicting our nation for quite some time, is the result of our actions and deeds. Our prayers are not granted because we do not desist from disobeying Allah Almighty.
There are four preconditions for acceptance of prayers. The first condition is that man should never consider himself estranged from one's Lord; the second is to be pleased with Him and be solely dependent upon Him. Complete obedience of God is the third precondition while the fourth one pertains to firm belief in the acceptance of prayers. We need to hold ourselves accountable to determine whether we fulfill the preconditions essential for acceptance of prayers. Prayer is a form of worship and nothing can change one's destiny except prayer. Allah's mercy awaits prayers of His people for it to be showered on them. Seeking forgiveness and penance for one's sins are some of the favourite prayers of Allah Almighty.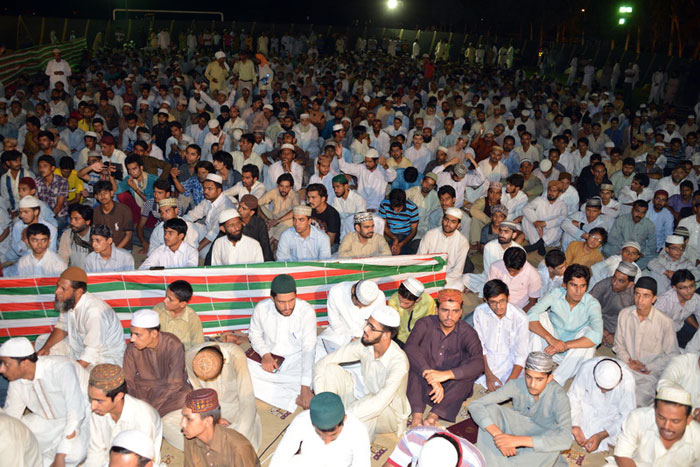 Shaykh-ul-Islam Dr Muhammad Tahir-ul-Qadri expressed these views while addressing the central ceremony organized by Minhaj-ul-Quran Ulama Council on the blessed occasion of 'Shab-e-Barat'. The programme was held in the central secretariat of MQI. Faiz-ur-Rehman Durrani, Amir-e-Tehreek, Dr Raheeq Ahmad Abbasi, President of Pakistan Awami Tehreek, Allama Sadiq Qureshi, Allama Syed Farhat Hussain Shah, Allama Muhammad Hussain Azad, Hafizullah Javed, and other leaders were also present on the occasion.
Dr Muhammad Tahir-ul-Qadri said that the doors of Allah's mercy are opened on a person who gets the blessing of making a supplication to Him. He asked the people to keep praying during prosperous times if they wanted their prayers to be accepted during hard times. Care of one's kith and kin, lawful earning, and respect for blood relations help in acceptance of prayers, he added.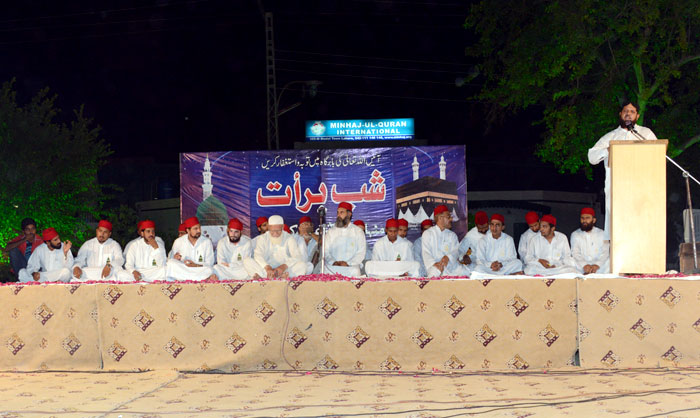 Dr Tahir-ul-Qadri said that if struggle to promote goodness and stop evil in society comes to an end, the worst of people are imposed as rulers on the nation. The spiritual gathering was attended by hundreds of devotees. Allama Farhat Hussain Shah, Allama Sadiq Qureshi and Allama Muhammad Hussain Azad also addressed on the occasion. PAT's President Dr Raheeq Ahmad Abbasi led a tearful Dua.