90 per cent of religion is about rights of people: Dr Tahir-ul-Qadri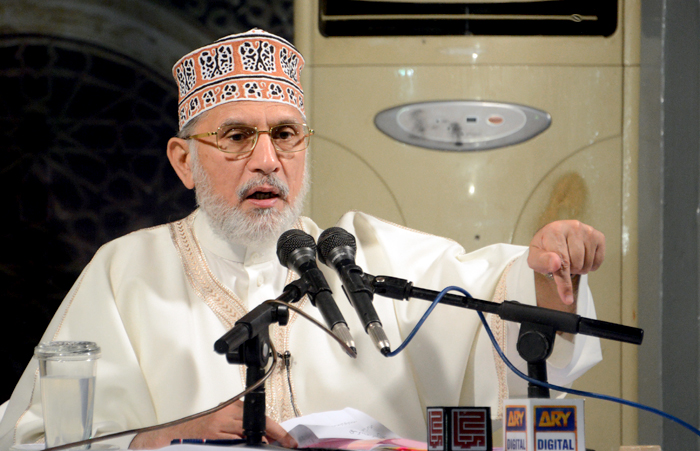 In his special message to the nation on the blessed occasion of Eid-ul-Fitr, Shaykh-ul-Islam Dr Muhammad Tahir-ul-Qadri has said that Pakistan is our home and the nation is like a family. Therefore, it is the duty and responsibility of every Pakistani to play his/her role to solidify home and make it beautiful in addition to contributing to the nation's well-being and prosperity.
Dr Tahir-ul-Qadri said that we should resolve on the blessed day that the national interest and progress of our country would be our first and foremost responsibility. He said that we should also include our kith and kin in our happiness, adding that our blood relations have rights on us and we should fulfill their rights. He said that he who wants his livelihood and life to be increased and blessed should start respecting his blood relations.
Dr Tahir-ul-Qadri said that one should also take care of those of the relatives and fulfill their economic needs that do not bother to respond positively to one's excellent treatment. He said that it is important that we pledge to work at collective and individual level to eliminate social imbalances in the society. He said that 90 per cent of the religion is about rights of people and 10 per cent about rights of Allah Almighty. He said that the beginning to improve one's treatment of the people on Eid-ul-Fitr can become the basis of an immense happiness.