Minhaj College for Women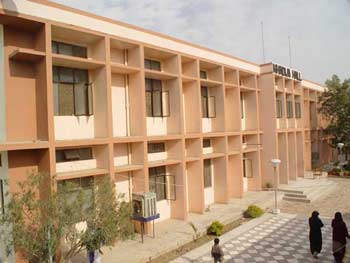 Women form a major portion of our population. They are an important segment of our society. However, it is a pity that their social status has yet to be ascertained. Very few positive steps have been taken so far to solve their social problems and improve their educational standard.
Keeping this in view, Minhaj College for Women (MCW) was launched to offer a Unique Educational System for women. Today, MCW is considered as one of the leading educational institutions for women in Pakistan.
The MCW offers regular classes from Grade-VI to Masters, offering the facility for Preservation of Holy Quran. A Model School has been added to ensure that the long-due Dream of Quaid-e-Azam who once remarked: "Give me Good Mothers, Better Children, and I promise to give you the Best Country in the World" really comes true!
Realizing that Computers are playing a very important role in progress and prosperity around the world, Computer Training at MCW is a must for every student. This facility ensures a leading edge for the students in their professional life. Besides, Co-Curricular and Extra-Curricular activities are also encouraged.
We believe that Extra-Curricular Activities play a vital role in character building and nurturing a healthy mind. Sports activities at MCW including indoor/outdoor games are arranged to create a balance between domestic and social life of the students. Practical training in handicrafts, stitching, and embroidery is also offered, while cooking classes are held to help the girls make a better home in the years to come!