Today's Pakistan in clash with Quaid-e-Azam's ideals: Dr Tahir-ul-Qadri addresses a memorial ceremony
Dr Muhammad Tahir-ul-Qadri, the leader of Pakistan Awami Tehreek, has said that Pakistan is destined to live and will continue to live by the grace of Allah Almighty and those who are conspiring against it will not only fail but also be wiped out from the face of earth. He said that it was responsibility of religious and political leadership to offer intellectual guidance to the youth and keep their optimism and patriotism alive. He said that it was unfortunate that this duty was not being fulfilled the way it deserved and the consequences of this inaction were horrendous.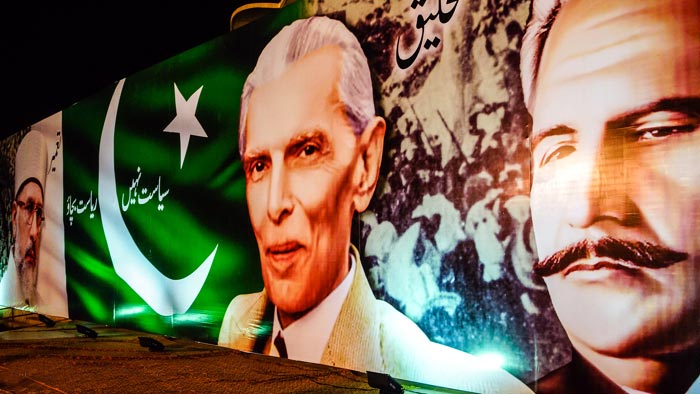 Dr Muhammad Tahir-ul-Qadri said that those whose responsibility was it to lead the young generation from the front, were busy in power games and purposeless politicking meant to serve ulterior motives. He said that hitting below the belt and endeavoring to make your opponent lick dust by making him lose face publically had come to be defined as politics. He said that resolution of national problems was confined to statements and churning out of clichés which conveyed nothing, while action was contrary to declared objectives. He said that the thought of Quaid-e-Azam and Pakistan's Ideology was in compliance with the Islamic principles. He said that Quaid-e-Azam's idea of Pakistan was a conception of a modern, moderate, developed welfare state. The state envisaged by the Father of the Nation promised to protect the rights of the non-Muslim citizens but alas today's Pakistan was in clash with the ideals of Jinnah, he said.
Dr Muhammad Tahir-ul-Qadri expressed these views while addressing a memorial ceremony through video conferencing that was organized by PAT to mark the death anniversary of Quaid-e-Azam in Model Town yesterday. Central President of PAT Sheikh Zahid Fayyaz, Secretary General Khurram Nawaz Gundapur, GM Malik, Jawad Hamid, Aqil Malik, Sohail Ahmad Raza, Mian Zahid Javed, Bashrat Aziz Jaspal, and Chaudhry Afzal Gujjar were also present on the occasion.
Dr Muhammad Tahir-ul-Qadri reminded the nation that it would have to summon the passion which it exhibited during the freedom struggle to work for progress and development of Pakistan today. He said that the dream of establishment of real and sustainable democracy could not materialize unless the people sent the obsolete, corrupt and elitist electoral system packing. He said that the principles spelled out and espoused by Quaid-e-Azam to run Pakistan were violated with abandon by the power hungry politicians for the sake of rule and greed. He said that the Father of the Nation attained the impossible solely with the help of his steel-like determination, and unwavering commitment to a cause. He said that there was a need of reviving the same passion and commitment to search for Pakistan of Quaid-e-Azam.
Dr Tahir-ul-Qadri said that Pakistan was a fundamental demand of the Muslim community, adding that we should overcome our mutual divisions and close of ranks by forging unity and harmony for stability and progress of our motherland. He said that the powers that be were injuring the Quaid's soul with their actions, further saying that vested interests had promoted insensitivity, greed and lack of conscience. He said that economy had been so strangled that majority of people were busy making their both ends meet, unaware of what larger malaise was responsible for their predicaments.
Dr Qadri said that Pakistan's sovereignty was faced with many real threats and the circumstances the country was placed in were tremendously difficult demanding of the nation to wake up and be alive to its responsibilities. With special prayer for Quaid-e-Azam's soul, the ceremony concluded.