MWF distributes food items, clothes among flood affectees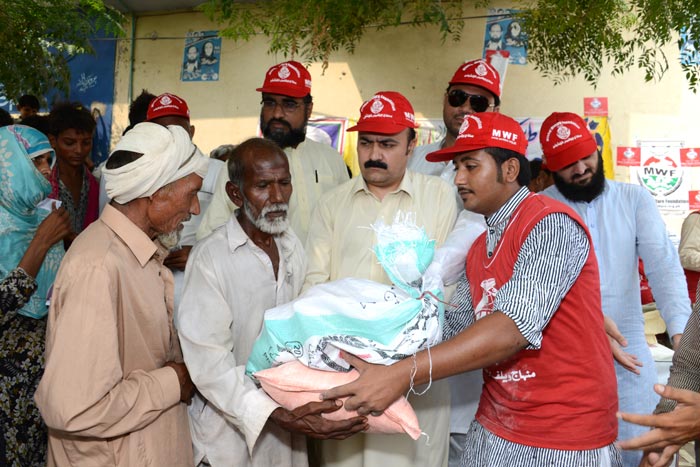 Minhaj Welfare Foundation arranged a ceremony on September 5 in a local village of Muridkay city near Lahore to distribute clothes and food stuff among the flood victims. The ceremony was attended by MWF Director Syed Amjad Shah, Qari Riasat Ali, Khurram Shahzad, Haji Tariq Mahmood Aajiz and others.
The office holders of MWF distributed relief goods among 100 affected families. The package included food items, clothes, flour pack of 10 kg, Ghee, rice, tea bags, salt, sugar, and soaps etc.
A free medial camp was also organized on this occasion in which the doctors of MWF checked 354 people and gave them medicine.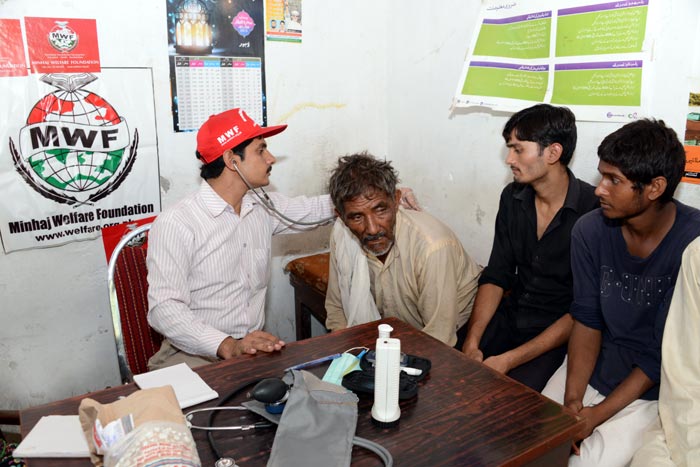 Addressing the ceremony, MWF Director Syed Amjad Ali Shah said that MWF stood by the flood affectees at this difficult hour. He said that the Foundation had played its role by helping people in acute distress during natural calamities such as flood, earthquake and other disasters. He said that the mission of MWF was to reach out to suffering people and help them out of their ordeal. He said that the Foundation would continue to play its role in future as well.
Dr Muhammad Ashfaq, Tanvir Ahmad Qadri, Nasir Mahmood, Haji Talib Hussain, Dr Aziz Ahmad, Rana Rafique Saeed, Muhammad Amjad Qadri, Muhammad Shafique Mughal and other workers extended full cooperation for the successful conduct of medical camp.