MQI attends a multi-faith moot on peace and harmony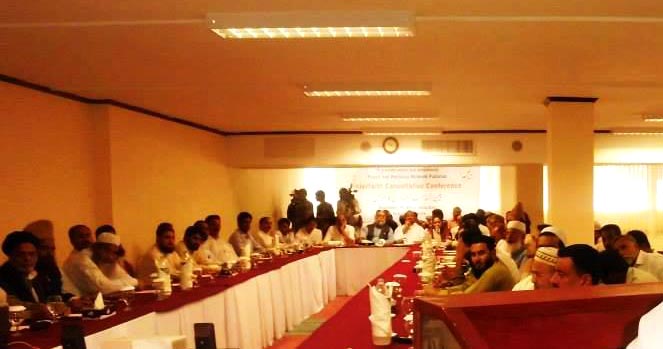 War is not a solution to any problem. It entails huge destruction in man and material. Therefore, peace is the only way forward to resolve inter-state and intra-state conflicts. The threats to global peace emanate from non-state actors who want to impose their agenda on peaceful and civilized world and there is a need for all peace loving people to come together to thwart the designs of all such elements. Peace, reconciliation and harmony are a shared message of all religions and this goal should be pursued with extreme dedication and commitment.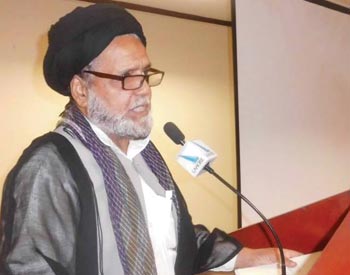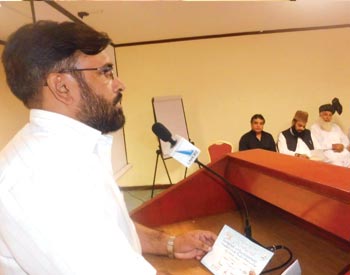 These views where expressed by faith leaders at an Interfaith Consultative Conference that was held under the banner of Peace and Harmony Network Pakistan at a local hotel on September 13. Father Dr James Channan OP, Sohail Ahmad Raza, Director Interfaith Relations of MQI, Dr. Majid Abel, William Javed, Sardar Tarenjeet Singh, Allama Abdul Wahhab Ropri, Father Pascul Paul were the keynote speakers at the Conference.
The speakers underlined the importance of education, quick dispensation of justice and affirmative action by the state to achieve interfaith harmony at a sustainable basis. They said that our stakes were common and so were the challenges facing the country in particular. They said that we could overcome these challenges by forging unity in our ranks.