Shaykh-ul-Islam sees off Dr Raheeq Abbasi amid prayers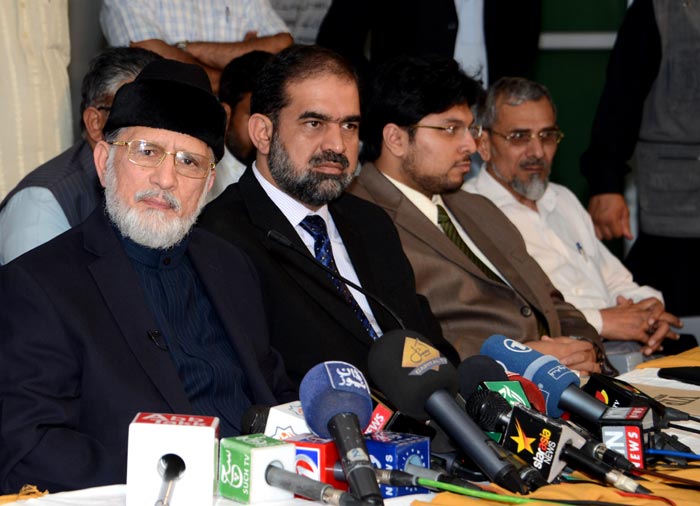 Though a number of people served in key positions of MQI and contributed their share to the promotion of interfaith harmony, peace and love, fundamentals of MQI's message, during the span of 32 years since its formation, yet the honour won by Dr Raheeq Ahmad Abbasi is very rare to say the least.
Dr Abbasi started his organizational career as a youth and got associated with Minhaj-ul-Quran Youth League (Islamabad chapter). By dint of hard work, unwavering commitment to the cause of MQI and his faith in the leadership, he made his way up gradually. So much so that Shaykh-ul-Islam Dr Muhammad Tahir-ul-Qadri appointed him as Secretary General of MQI in 2003. It was the time when MQI had formulated a new policy to attain the objective of Mustafavi revolution in the post-2002 electoral scenario. Dr Abbasi played his role in infusing a new spirit among the cadre of workers in these circumstances. He initiated a number of projects during his stint in office under the leadership and guidance of Shaykh-ul-Islam Dr Muhammad Tahir-ul-Qadri and accomplished them with utmost dedication.
In 2007 when Dr Muhammad Tahir-ul-Qadri chose to shift abroad for his scholarly and research work and propagation of real Islamic teachings at the global level, Dr Raheeq Abbasi played his key role along with his team to promote MQI's message and complete ongoing projects to the satisfaction of his leader. It was the time when Dr Hassan Mohi-ud-Din Qadri and Dr Hussain Mohi-ud-Din Qadri were also abroad in pursuit of their PhD degrees. The services and contributions of Dr Abbasi form a glorious chapter in MQI's history.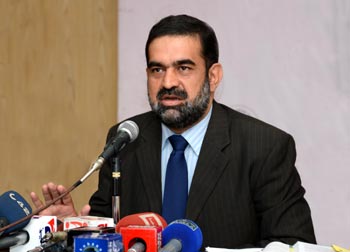 Dr Abbasi requested Shaykh-ul-Islam to be relieved of his responsibilities at the central secretariat due to domestic reasons to which Shaykh-ul-Islam agreed and allowed him to proceed on leave for the period of one year. However, he would continue to work on the projects given by Shaykh-ul-Islam during his stay abroad.
The office holders of MQI and staff members of the secretariat organized a farewell ceremony in the honour of outgoing President PAT Dr Raheeq Abbasi in which Dr Muhammad Tahir-ul-Qadri was the guest of honour. Speaking on the occasion, Dr Qadri expressed his views for Dr Abbasi in these words:
"Dr Raheeq Abbasi is a jewel of MQI. He is my faith and a confidante. Whatever assignments I handed over to him, he made sure to accomplish those in the best possible manner. During the last seven years in particular when I, Dr Hassan Mohi-ud-Din Qadri and Dr Hussain Mohi-ud-Din Qadri were abroad, he did not allow the pace of MQI's work to slow down. Rather, he strengthened the work of this great mission and expanded its reach. The services of Dr Raheeq Abbasi for mission are invaluable and worthy of emulation. May Allah Almighty bless him in his knowledge and deeds and may He enable him to work even harder for MQI with consistency at every level! May He accept his services for his faith!"
MQI leaders, heads of the directorates and staff members paid rich tributes to Dr Raheeq Abbasi for his excellent 10-year services on this occasion and expressed their best wishes for him. Dr Abbasi thanked the MQI leadership, office holders and staff members for their love, affection and support during his stints as MQI Secretary General and PAT President.