Dr Tahir-ul-Qadri condemns multiple bomb blasts in provincial capitals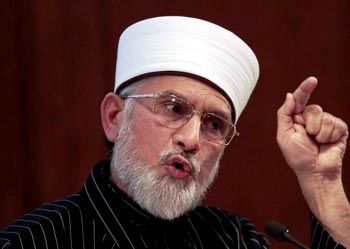 Dr Muhammad Tahir-ul-Qadri, the leader of Pakistan Awami Tehreek, has strongly condemned the bomb blasts in all the four provincial capitals of the country on the same day in the strongest possible words. He said that by picking the four provincial metropolises for exploding bombs on the same day, the terrorists sent a symbolic message to the state reminding it of the lethality and potency of the most daunting challenge to the national security. He said that terrorism was a blot on the face of Pakistan and needed to be dealt with iron hand under a comprehensive anti-terror policy that addressed all aspects of the problem.
Dr Tahir-ul-Qadri said that Pakistan had been faced with terrorism for well over a decade now but there seems to be little will and a workable plan to uproot the menace which is eating into the vitals of state and society. He asked the government to take a lead in suggesting a policy in this regard and warned against inaction and indecisiveness. He said that the citizens should not be left at the mercy of terrorist forces.