Lahore: PAT to take out rally against price-hike today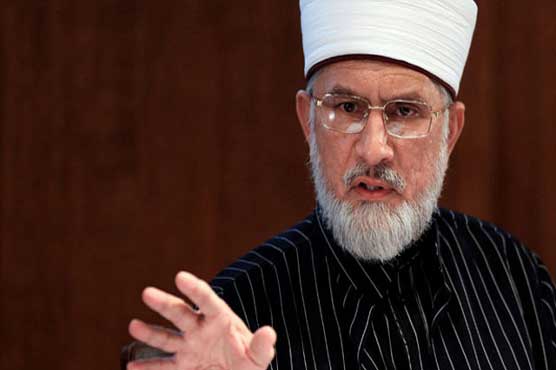 Pakistan Awami Tehreek will take out a rally today in Lahore against skyrocketing price- hike.
LAHORE (Dunya News) - Pakistan Awami Tehreek (PAT) will take out a rally against the skyrocketing price-hike in Lahore today (Sunday).
Addressing a press conference from Canada through a video link, PAT chief Dr Tahir-ul-Qadri strongly criticized government policies and said that the PML-N government brought into circulation the currency notes worth Rs 1000 billion, burying the citizens of Pakistan under the massive burden of inflation.
He said that tax evaders and corrupt mafia were being given unprecedented favours and privileges at the cost of honest tax payers.
Criticizing the privatization polices of the present government, PAT chief said that the ruling elite are building up their assets through privatization of public institutions; hence, the people should partake in today's rally in Lahore against the policies of the government.