Samaa News Lahore: PAT rally against corruption, inflation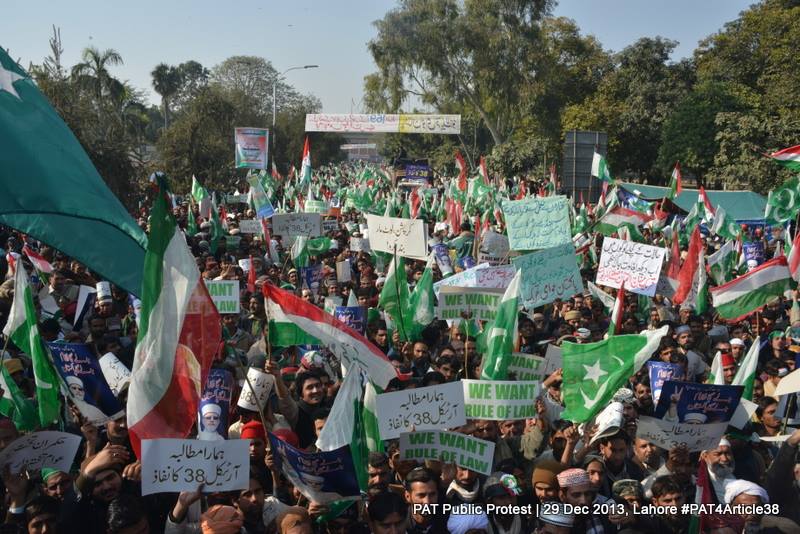 LAHORE: Hundreds & Thousands of people flocked to Lahore's Nasir Bagh to join Pakistan Awami Tehreek's gathering against corruption, inflation, deteriorating law-and-order in the city, SAMAA reported.
PAT Dr. Muhammed Tahir-ul-Qadri will the rally through a video link from abroad.
"The government brought into circulation the currency notes worth Rs.1000 billion; this forced the citizens of Pakistan to buckle under the massive juggernaut of inflation," the Patron-in-chief of Minhaj-ul-Quran International, Dr. Qadri asserted while addressing a press conference through a video-link yesterday.
Lashing out at the policies of the government, Tahirul Qadri noted the ruling echelons are building up their assets through privatization of public institutions; hence, the people should partake in today's rally in Lahore against the policies of the government.
Dr. Qadri said his 'Long March' is meant for the people's right to rule and it will turn out to be the last and final phase against the corrupt system. - SAMAA