Mammoth protest rally public referendum against rulers: Dr Hussain Mohi-ud-Din Qadri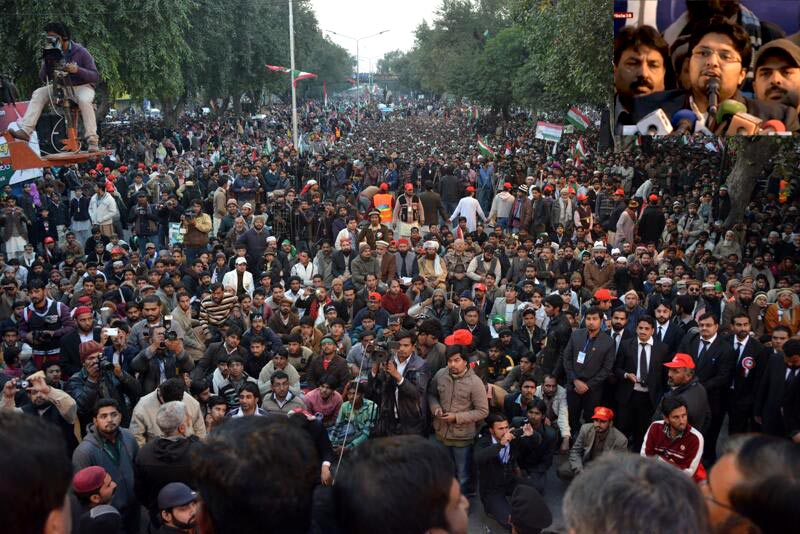 Dr Hussain Mohi-ud-Din Qadri, the President of PAT's Federal Council, has said that the Lahore protest rally is a public referendum against the rulers. He said that endless waves of protesters on the Mall Road were proof of the fact that the days of the ruling elite had been numbered. He said that the oppressed people have got a real leader in the person of Dr Tahir-ul-Qadri, adding that there was no place for authoritarian rulers in the country.
The historic rally, organized under the banner of Pakistan Awami Tehreek (PAT), against price hike, corruption and unemployment was attended by hundreds of thousands of men, women and children from across the provincial capital and adjoining areas.
Addressing the participants of the rally at Anarkali chowk, Dr Hussain Mohi-ud-Din Qadri said that the people of Lahore proved through their massive attendance that the sons, daughters of this great motherland would not rest till the dawn of revolution. Terming the Lahore rally as harbinger of revolution, he said that the huge public gathering was representative of all sections of the Pakistani nation who were protesting against the tax thieves, dollar mafia, corrupt elements and loan defaulters. He said that heavens were witness to the fact that the destination of revolution was not far away, further saying that the plunderers, thieves and looters of national resources would pack up and leave before the arrival of Dr Tahir-ul-Qadri. He said that Sunday's mammoth protest rally had a representation of all suppressed segments of the society including the labourers, farmers, teachers, lawyers, students and women in their hundreds of thousands.
Dr Hussain Mohi-ud-Din Qadri said that time was not far when the oppressors would be held accountable for their excesses and mega corruption scandals. He said that Pakistan would only be able to progress when the power would be entrusted to the masses. He said that those who exploited the poor would not have any place to flee.