MQI working for interfaith dialogue: Sohail Ahmad Raza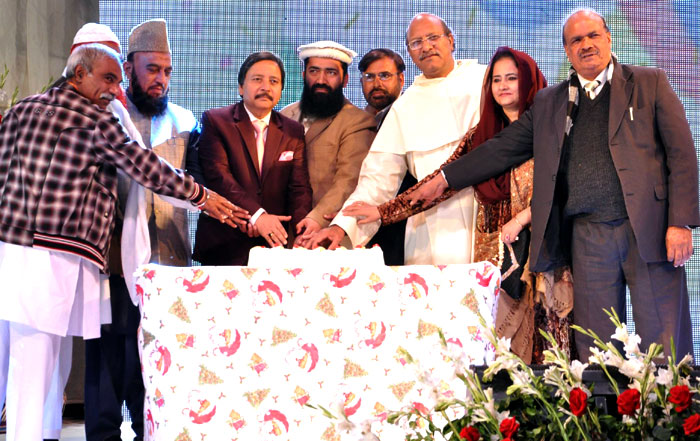 International Gospel Mission and Seven Star TV jointly arranged a Happy Christmas ceremony in Lahore. Sohail Ahmad Raza, Director of Interfaith Relations, represented Minhaj-ul-Quran International in the ceremony on the invitation of reverend Dr Marqis Fida and Robert Fida. Other noted personalities who were in attendance were Dr James Chanan, Allama Abdul Khubair Azad, Allama Zubair Ahmad Zaheer, Pundit Baghat Lal, and Youale Bhatti. Children sang peace songs and presented different tableaus in connection with the festival of Xmas.
In his views, Sohail Raza congratulated the Christian community living inside and outside of Pakistan on Christmas on behalf of Shaykh-ul-Islam Dr Muhammad Tahir-ul-Qadri. He said that the entire world needed love and peace. He said that Jesus Christ was a prince of love and peace and his teachings were beacon of light in these dark and sordid times. He said that humanity had shared stakes and needed to work together to fight off the challenges that threatened our peace and future of our children. He said that MQI was working to promote the message of peace, love, interfaith dialogue and harmony under the dynamic leadership of Dr Muhammad Tahir-ul-Qadri. He underlined the need to forge unity in our ranks to promote peace in the world.