Neither democracy nor parliament present in Pakistan, Dr Tahir-ul-Qadri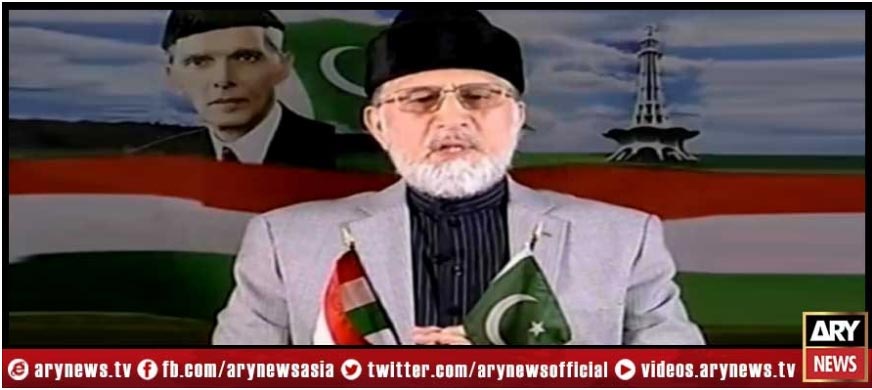 ISLAMABAD: Chairman of Pakistan Awami Tehreek (PAT) Dr Tahir-ul-Qadri denied the presence of democracy in the country saying that there isn't any parliament because it has been constituted after the violation of Article 213 and 218, ARY News reported.
He said democracy constituted of good governance and purity but both the ingredients are extinct in Pakistan.
Addressing to the gathering via telephone call from Canada on Sunday, Dr. Tahir-ul-Qadri said the parliament is not constitutional adding the time to rebuild Pakistan as per Quaid-e-Azam's vision has just arrived.
He said that Pakistan is being ruled by some particular families while poor people of the country are deprived from the basic necessities.
"This is the beginning of revolution for the oppressed class of Pakistan after which the dark night of oppression will end", he added.
Speaking about the revolutionary changes in the country, he said number of provinces in the country will be increased to 35 following the peaceful revolution.
Dr. Tahir-ul-Qadri presented an agenda ensuring the rights, justice, employment, elimination of terrorism and all necessities for the citizens of Pakistan.
Source: http://www.arynews.tv/neither-democracy-parliament-present-dr-tahir-ul-qadri/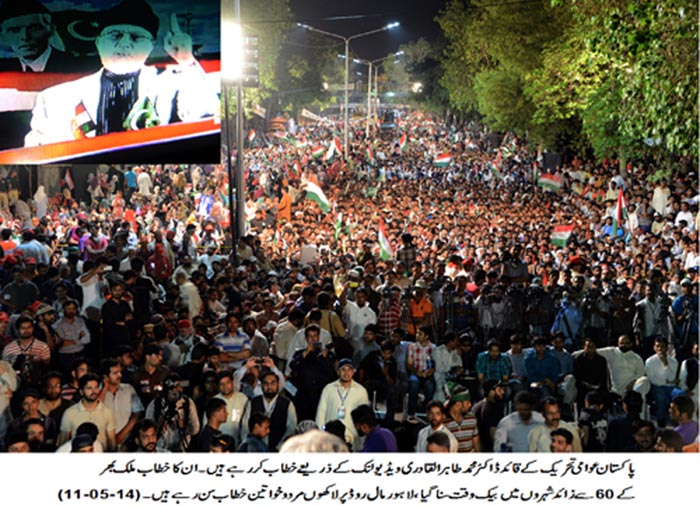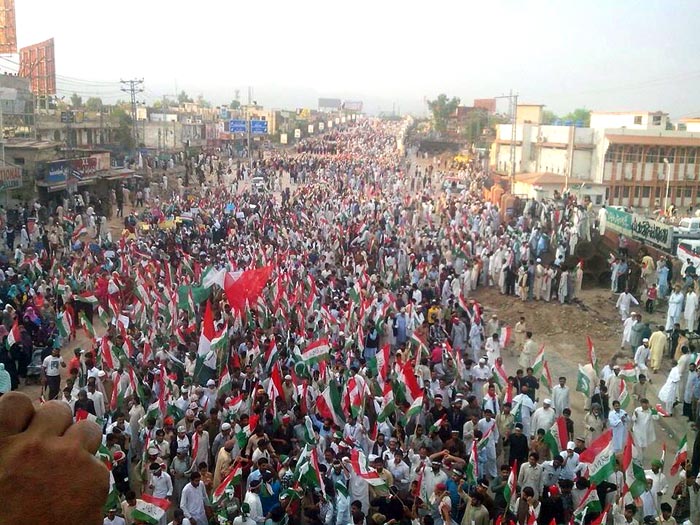 Source : http://www.arynews.tv/neither-democracy-parliament-present-dr-tahir-ul-qadri/