PAT strongly condemns chopping off arms of a boy in Gujrat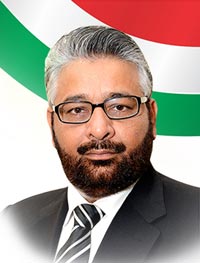 PAT Spokesperson Qazi Faiz-ul-Islam has said that a society which lets the powerful individuals chop off arms of an innocent boy and get away with their crime is neither Islamic nor democratic. He said that corrupt system generated such attitudes that 'celebrate and cherish' harming the poor and the powerless. He said that the act of chopping off the arms of ten-year-old was horrible and deserved to be condemned in the strongest possible words. He said that doer of this crime should be brought to justice and meted out an exemplary punishment.
PAT Spokesperson said that the purpose of Dr Tahir-ul-Qadri's revolutionary struggle was to rid the poor of the oppression of the powerful. He said that time was near when the oppressive system responsible for miseries of the poor would be eliminated for good. He said that Pakistan would be made a true democratic, Islamic, and welfare polity where none would dare crush the rights of the poor.