Dr Tahir-ul-Qadri saddened by loss of precious lives at Karachi beach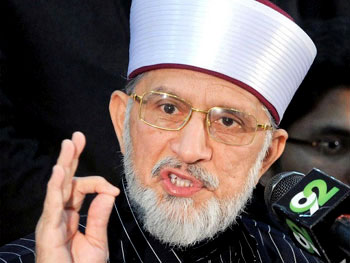 Expressing his deep sense of grief and sorrow on a tragic incident in Karachi, PAT leader Dr Muhammad Tahir-ul-Qadri has said that loss of so many precious lives on beach is the result of the government's neglect. He said that the government was responsible for this tragic incident which had turned the festive occasion of Eid into a day of mourning, adding that the entire nation had been saddened by this heart-rending incident.
He said that it was equally irresponsible on the part of the relevant authorities that they failed to detail support staff for guidance and support of the visitors at the beach. He said that PAT shared the pain and grief of the bereaved families, further saying that martyrdom of so many young people at the sea view was a national tragedy.
Dr Tahir-ul-Qadri said that questions needed to be probed and answered satisfactory as to why rescue facilities were not available, which speaks of the government's incompetence and irresponsibility. He said that it was a matter of enormous concern that such a tragedy took place despite there being a ban on taking bath in the area. He said that these kinds of incidents were preventable but added that the government's apathy to the people's issues had made them happen every now and then. He said that it was responsibility of the local authorities to guide people and enforce rules and regulations to stop recurrence such incidents.